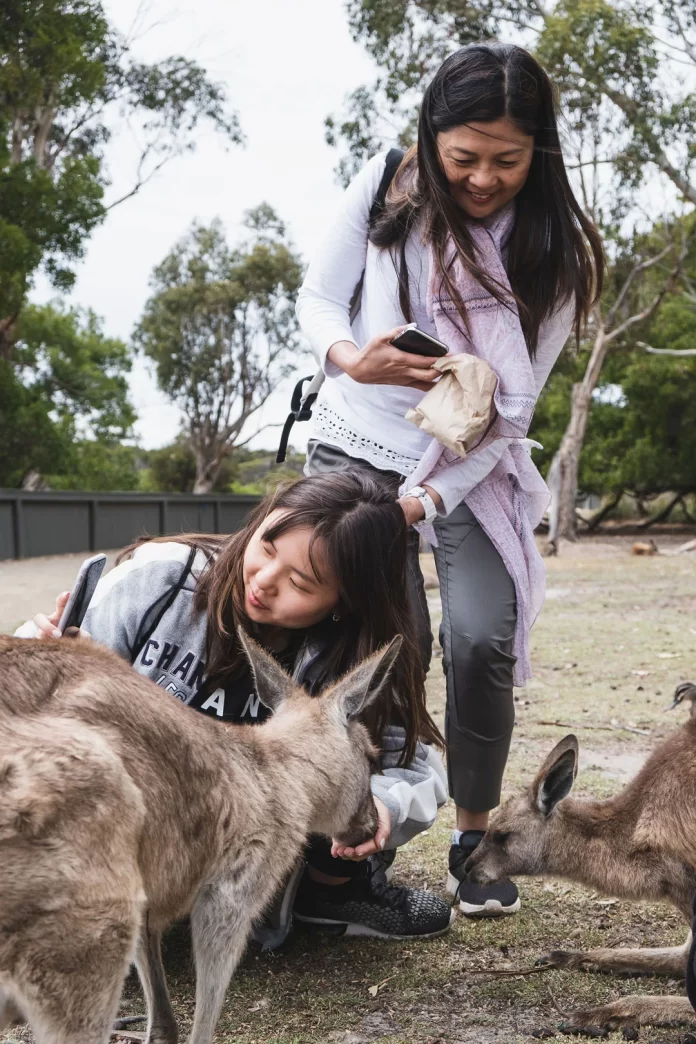 Australia's casinos have seen strong support from the domestic market during Covid, but are now hoping for the return of Asian tourists to drive further growth.
In the short run we can compensate with domestic travel," Star Entertainment CEO Matt Bekier said in a recent interview with Bloomberg.
Star and rival Crown Resorts had hoped to capitalize on the surging Asia VIP market, spending billions of dollars on revamping their properties over the past decade. Crown's $2.2 billion Barangaroo resort in Sydney, which opened in 2020, is VIP only, with none of the slot machines that are popular amongst the domestic player base.
"In the long run, the future of Australian tourism hinges on China and Southeast Asia."

Matt Bekier
Hopes of capturing that market evaporated long before Covid. China's anti-corruption campaigns, coupled with trade tensions, took the steam out of the market. The final straw for Australian operators' flirtation with the largest whales came following regulatory probes into Crown Resorts, which forced the severance of all ties between Australian casinos and junket operators. Still Bekier says he sees a future in China and Southeast Asia.
"In the past, 20 percent of our gross revenue came from high rollers, that's about 12 percent of earnings. It's always a high turnover but relatively low margin business. "
"There's a host of regulatory changes that are happening here. The sale of the jet signals the very top-end junket type business – well we don't expect to see that back. So we are adjusting our business model."
"But I look forward to welcoming many Chinese mass-market customers and tourists back to Australia as soon as possible," said Bekier.
Star Chairman John O'Neill has called for imaginative solutions to try to bring in tourists to replace the missing Chinese clientele. He said the country needs to go beyond beaches, food and wine and should focus on the country's strong safety record.
"The borders will be open [and] this is a great place to visit. You're not going to get mugged walking down the streets of Brisbane, it's safe and secure," he said. "It's such a good story, we just have to try and tell it." Without the overseas tourists, Australia's casino sector has proved resilient when they have reopened from lockdowns. O'Neill has said visitor spending has been strong.
"The people who are visiting our three premises at Brisbane, Gold Coast and Sydney are spending more money. The average spend is up substantially. There's maybe a gap between the haves and the have-nots, but the disposable income of those going out is substantially up," he was cited as saying by local media.
Star's fiscal first half was affected by Covid lockdowns, but the company has seen a strong recovery on reopening from October 11, 2021.
Domestic revenues at The Star Sydney were up 28 percent from the prior-year period, and were approaching pre-Covid levels in November and December, particularly in mass revenues. Non-gaming revenue was up 46.5 percent from the prior period after reopening.
In Gold Coast, domestic revenue was up 6 percent from the prior-year period, whilst non-gaming revenue was up 35 percent despite the operating restrictions upon reopening.
It was a similar story at Crown Resorts, which has a currently non-gaming resort in Sydney, a flagship property in Melbourne and another in Perth, Western Australia.
The company reported that its net loss widened to A$196.3 million ($141.5 million) in the six months due to property closure costs from the lockdowns.
However, statutory revenue was up 34 percent year-on-year, reaching $778.6 million. Reported EBITDA loss was $47.5 million, down from a profit of $4.4 billion in the prior-year period.
Crown noted that Crown Melbourne saw more than a two-fold uptick in revenue, reaching $265 million. This was driven by an increase in main floor gaming revenue and non-gaming revenue of $187.6 million and $77.4 million respectively.
The revenue uptick was also despite the property having been closed for 96 days throughout the half-year and reopening with restrictions from mid-October.
Crown noted that the reported EBITDA of Crown Melbourne was a narrowed loss of $79.6 million, down from a loss of $87.8 million in 2021.
In Western Australia, Crown Perth saw a slight fall in revenue in the six months compared to the prior-year period, reaching $402.9 million (down 1.5 percent). Reported EBITDA was down 34.8 percent to $105.8 million.
---
Research from Australia's communications watchdog ACMA has revealed an increase in online gambling and online sports betting during 1H21, compared to before the pandemic.
According to the Online gambling in Australia snapshot, undertaken in June 2021, around 11 percent of Australians have reported participating in online gambling at some stage between 1st January to 30th June 2021, up from 8 percent in the prior-year period.
It also showed an increase in sports betting, with 8 percent of Australians betting on sports or racing over the six-month period, compared to 5 percent in 2020.
The research provides insight into the impact of COVID-19 on online gambling habits, with 16 percent of Australians who gamble online reporting an increase in their gambling frequency compared to before the pandemic.
---
Australia's financial crimes and anti-money laundering watchdog has begun civil penalty proceedings against Crown Resorts for "serious and systematic" breaches in the law.
AUSTRAC alleges Crown Perth and Crown Melbourne contravened their obligations under the Anti-Money Laundering and Counter-Terrorism Financing Act 2006 following an investigation that began in October 2020.
Crown Resorts said its properties had cooperated fully with the investigation and it warned shareholders last year that it was expecting the probe to result in financial penalties. The regulator's documents are before a court, which will decide on penalties, which could be severe.
In October last year, the Federal Court of Australia ordered banking group Westpac to pay a penalty of $1.3 billion.