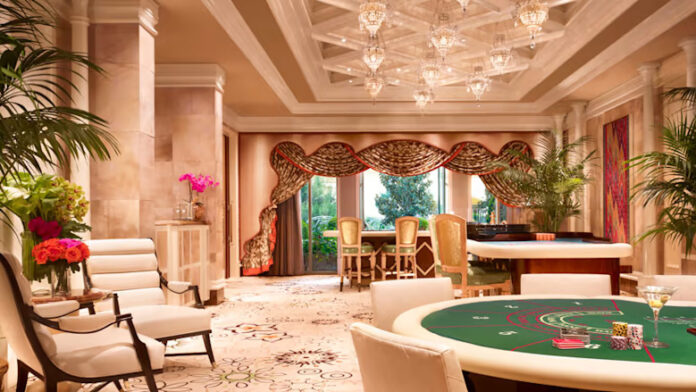 Junkets in Macau are going to be required to provide a guarantee of MOP1.5 million ($187,000) in order to be able to apply for a new junket license or to renew an existing one.
According to information published in the SAR's Official Gazette on Wednesday, the new regulation is set to come into effect on January 1st, alongside the new gaming concessions and the new junket law.
The measure is aimed at ensuring that any junket operator will be able to pay out eventual costs regarding potential fines relating to its activities or financial obligations to its shareholders or clients.
In the gazette posting, the Secretary for Economy and Finance also details that any 'collaborator' is required to provide a guarantee of MOP500,000 ($62,000), while any gaming management company is also required to provide a MOP1.5 million guarantee.
The gaming management companies refer to the operators of satellite casinos authorized to function under the city's six concessionaires.
The current operator with the largest number of satellite operations is SJM, authorized to operate the Landmark, Grandview, Kam Pek Paradise, Casa Real, Fortuna, Emperor Palace, Ponte 16, L'Arc and Legend Palace venues under contracts it sets up with the respective management companies.
Melco has the second largest number of satellite operations, encompassing the Golden Dragon, Grand Dragon, Royal, Sintra, Kuong Fat and Porto Interior venues.
Macau has undergone a rapid shift in its approach to junket operators recently, curtailing their operations and imposing strict measures, even as the two top junkets in Macau – Suncity and Tak Chun – were brought down for alleged illegal activity.
New estimates by the local government predict a 77 percent drop in junket commission tax, to just $1.25 million, down from last year's meager contribution of $5.4 million.
In mid-December, the Legislative Assembly gave its final approval to the new junket bill which caps the annual number of junket operators – at 46 for 2022 – and only allows companies to operate as junkets, whereas individuals previously could.
Under the regulations, junkets can only partner with one of the six gaming concessionaires, and in the Wednesday dispatch it was confirmed that they can only make a 1.25 percent commission on rolling chip volume.
Also under the new junket bill, entitled 'Exploitation Regime of Games of Chance in Casinos', management companies of satellite casinos are forbidden from sharing casino revenue with the concessionaire it has partnered with or receiving a commission from the concessionaire.
Junkets and management companies are also forbidden from receiving deposits from punters or the public unless they are explicitly for the purpose of gambling – the breach of which invokes a two to five year prison sentence.
Current junket operators and management companies are expected to be able to continue their operations in 2023, provided they sign contracts with one of the six concessionaires before January 1st, but there could be a reduction in the number of licensees after 2024, depending on the government's evaluation of the health of the industry. The decision to renew or cancel a license falls on the Secretary for Economy and Finance, rather than the gaming watchdog (DICJ).