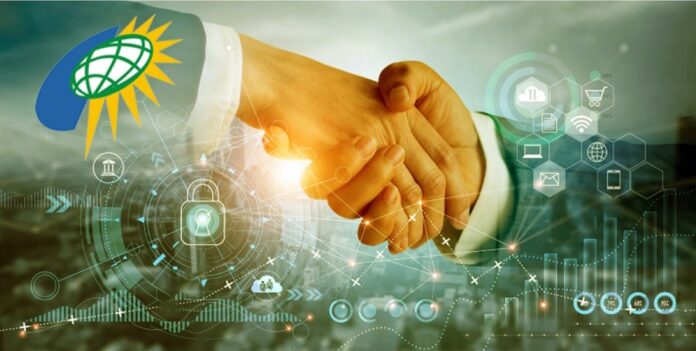 The CEO of the Cagayan Economic Zone Authority, Katrina Ponce Enrile, told AGBrief that the Philippine Amusement and Gaming Corporation (PAGCOR)'s attempt at regulating offshore gaming operators (POGOs) "has failed."
The Cagayan head further proposes the operator /regulator PAGCOR "leave the offshore component of gaming in the Philippines to the freeports, like CEZA."
"CEZA is committed to maximizing and recovering billions in lost revenues. Through effective monitoring of gaming activities, enhanced enforcement, and robust monitoring systems, we strive to eliminate revenue leakages and ensure that our licensees enjoy a fair and equitable ecosystem," Katrina Ponce Enrile, told AGBrief.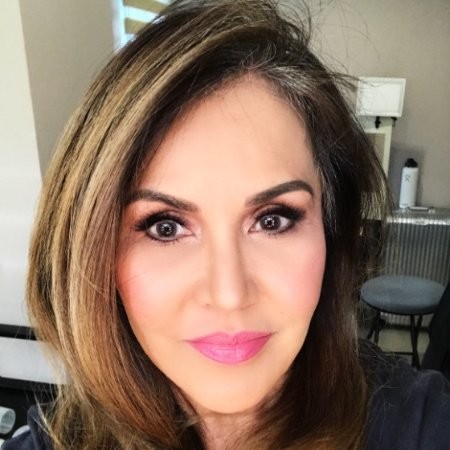 PAGCOR, the Aurora Pacific Economic Zone (APECO), and CEZA, are the only licensed government agencies (AGAs) which the local anti-money laundering watchdog has called "appropriate" to "undertake the prudential regulation of Internet-based casino operations." The nation's Anti-Money Laundering Council (AMLC) and the AGAs "jointly supervise Internet-based casinos."
Cagayan, by Charter the first authorized zone to explore online gaming in the Philippines, has been operating in the space for over two decades.
Business magnate turned CEZA CEO, Katrina Ponce Enrile – whose father Juan Ponce Enrile "also wrote the PAGCOR charter" – told AGBrief that the offshore gaming issue "is territorial, therefore they (PAGCOR) should only be dealing with local bets."
Katrina Ponce Enrile underlined that the POGOs issue "just grew without people really understanding the magnitude, the potential, the ramifications, or the consequences that it could create."
"Consequences" include waves of arrests, allegations of human trafficking, crypto scam rings, and other illegal activity reports in PAGCOR-licensed POGOs.
PAGCOR has mandated review of all POGOs gaming licenses under its purview in an attempt to claw back unpaid tax revenue, and an increase in rates – all expected to drive away smaller operations and preempt illegalities.
Benefits for CEZA
POGOs currently under the PAGCOR purview have until September 17th to reapply for their licenses, regardless of whether they have been accused of any malpractice.
Licensed online gaming operators are also required to prove they have authorized capital stock of at least PHP100 million – $1.78 million (previously PHP15 million – $267,000), and a paid-up capital stock of at least PHP25 million $445,000 (previously PHP3 million – $53.500).
POGOs under PAGCOR are subject to a 5 percent franchise tax on gross gaming revenue.
The Cagayan Economic Zone CEO points out that these new measures could in fact be beneficial for the overall industry in the Philippines, but in particular for CEZA.
"Their move to increase rates signifies that (PAGCOR) really want to cull, and see who's really going to stay, given those rates. I think they want to go to the higher tier of gaming operators, which we all want to be at", Katrina Ponce Enrile argues.
Enrile notes that CEZA has registered "a lot of increase because people that left are wanting to come back, because our rates are way below PAGCOR," adding that the major POGOs in PAGCOR "all started" in CEZA.
"They're just too crowded over here (Manila). They can share […] I don't think they're going to miss much here. They've already raised their revenue," notes Enrile.
The Cagayan CEO points out that the Zone is trying to set up dialogue with PAGCOR but "they're moving on their own. We're a very small jurisdiction compared to PAGCOR, the giant. They can do whatever they want, so we will have to do whatever we can also."
No undue intervention
While PAGCOR is cracking down on its POGO operations, CEZA's CEO stresses that the Zone has been operating in the online space for much longer and "leaves no room for illicit activities."
Katrina Ponce Enrile points out that CEZA has "established stringent safeguards to prevent interactive gaming and iGaming-related activities from becoming conduits for money laundering or associated with criminality. By enforcing these safeguards, we create an environment where operators can operate with confidence, knowing they are part of a clean and transparent industry."
Alluding to her background in the corporate world, the CEZA CEO tells AGBrief: "I don't like too much government intervention."
POGO applicants into CEZA will undergo "very strict […] vetting, so it's gonna be hard to get in but, once you're in, we will protect you," Katrina Ponce Enrile promises.
CEZA's vetting process will include its "own audit platform," something PAGCOR is currently struggling with after its third-party auditor misrepresented itself. PAGCOR's POGO audits are to be conducted by the nation's Commission of Audit, as a "stop-gap" until a new private auditor one.
Protecting licensed POGOs
In previous statements, Katrina Ponce Enrile noted that "CEZA stands as a shield against misguided elements of law enforcement. We are committed to protecting our licensees from undue harassment or unwarranted interference. With on-going raids left and right by misguided law enforcement and local government units as syndicate strategies, these licensees and service providers were abused and extorted. Our priority is to ensure a safe and conducive operating environment, free from the influence of unlawful forces."
CEZA's commitment to the Philippines offshore online gaming industry includes the creation of a dedicated "Security Force," while introducing the Cagayan Special Economic Zone Freeport Security and Defense Plan.
The Plan involves recruiting "retired Generals from the Criminal Investigation and Detection Group and the First Scout Ranger Regiment to retrain our security forces."
Katrina Ponce Enrile reiterates that "the security force, the people that I'm tapping are really in the gaming industry, so they know the players."
CEZA vows to protect licensees and service providers to "operate without fear of extortion or coercion," such as through what Enrile called "Mafia-style protection rackets."