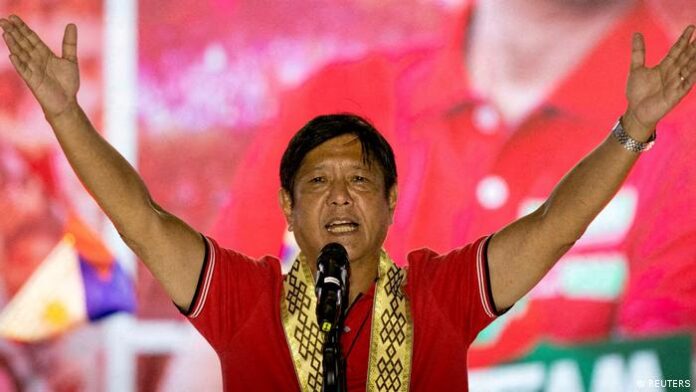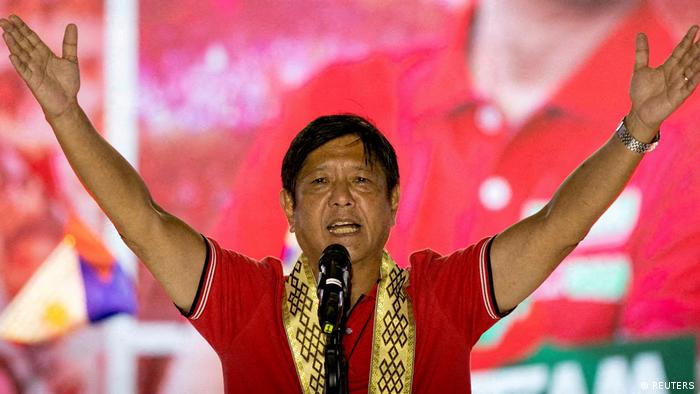 The political jockeying that has historically followed presidential elections in the Philippines may have already begun in the casino industry with Bloomberry Resorts announcing it's investing in two PH Travel and Resorts properties.
The son of former dictator Ferdinand Marcos is on track to win Monday's presidential election in a landslide victory, taking over from President Rodrigo Duterte whose six-year term has ended.
"I think what we are seeing is the first of many dances that are going to occur as dance partners come off the dance floor and others enter," said Ben Lee, managing partner of IGamiX Management and Consulting, who has previously warned that the change of administration in the country has always been a period of high uncertainty with significant winners and losers amongst its business moguls.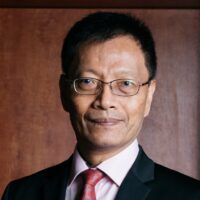 Bloomberry, which operates the Solaire Resort & Casino in Manila's Entertainment City, has said in a Stock Exchange filing that it has signed a term sheet to invest in two of PH Resorts' developments. The first is the Emerald Bay Resort, which is under construction on Cebu Island and the second is the The Base Resort Hotel and Casino in the Clark Freeport Zone. 
Bloomberry is owned by billionaire businessman Enrique Razon. The National Unity Party, which is supported by Razon threw its weight behind the winning ticket of Marcos and Sara Duterte in March. PH Resorts is owned by tycoon Dennis Uy, who is a long-time Duterte supporter and who received the first casino license under the Duterte administration.
"The exit of Dennis Uy, a Duterte donor, to Razon, a Marcos supporter, signifies the commencement of a new round of do-si-do."
It's a common theme in the Philippines that changes in government can lead to tumultuous changes in policy and political fortunes. Duterte swept to power declaring war on the nation's corrupt elite and has frequently championed his fight against the oligarchs as being amongst his proudest achievements.
However, scholars argue he just replaced one set of oligarchs with another.
Philippines exits
One of his first and highest-profile casualties was Roberto Ongpin, the chairman of online gambling firm PhilWeb, who was forced to step down after Duterte singled him out as an oligarch he wanted to destroy on taking office. 
Another was Jack Lam, head of Jimei International, which at the time was running the Fontana Hot Springs Leisure Parks in Clark, a former U.S. air base. He was forced to flee the country after accusations of economic sabotage and bribery. His property was subsequently shut down.
Sources say he may have failed to provide strong enough backing for the administration during the election race.
Along with the changing business dynasties, there will also be a complete change at the head of industry regulator the Philippines Amusement and Gaming Corp. (PAGCOR).
Lee has said there is likely to be a lot of shuffling of the old at PAGCOR to suit the new regime.
"Basically, there's a shakeout that may change the internal structure of PAGCOR and will change the way they regulate. There's nothing to say it will maintain its current outlook based on history."
Marcos, known as Bong Bong, has pledged to restore "national unity," as well as to prioritize jobs and bring down the soaring cost of living, although political analysts have said his promises have been short on detail. So far he has made no high-profile announcements regarding the country's booming gambling industry.
Bloomberry's Thursday announcement of an investment in PH Resorts consolidates that group's position and gives it a leading market share.
"It's interesting because Bloomberry has the potential to become the dominant operator in the Philippines beyond Metro Manila," Lee said. "The Philippines has always been a domestic market and with e-Sabong turned off, the viability of provincial casinos will benefit as a result."
One of Duterte's final acts as president regarding the gambling industry was to ban online cockfighting – eSabong. It was liberalized in May last year to help raise revenue for the government and stamp out illegal gambling. Akin to a national sport in the Philippines it swiftly rose to be one of the biggest money-spinners for PAGCOR.
However, more than 30 people with links to eSabong have disappeared in recent months, leading to a senate outcry and calls for its abolition. 
As well as Solaire in Entertainment City, Bloomberry is developing Solaire North in Quezon City to the north of the capital.