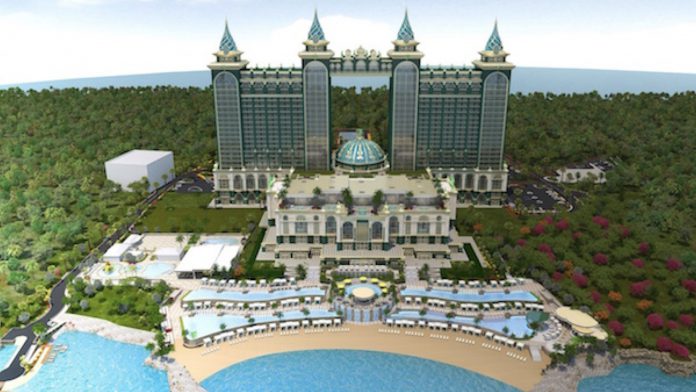 Bloomberry Resorts said it has agreed to invest in PH Travel & Leisure's properties on Cebu Island and in the Clark Freeport Zone.
The operator of Entertainment City's Solaire Resort & Casino said it has signed a term sheet to invest in Lapulapu Leisure, the promoter of the Emerald Bay on Cebu and Clark Grand Leisure, which is developing The Base Resort Hotel and Casino.
The filing with the Philippines Stock Exchange gave no financial details. It said the accord was subject to clauses including regulatory approval and the approval of creditors, as well as cooperation on due diligence and other matters.
Bloomberry said it will provide more details on the financial impact on its business once definitive terms are reached.
The investment will expand Bloomberry's footprint and give it the potential to become the dominant operator outside of Metro Manila, said Ben Lee, managing partner for IGamiX Management & Consulting. 
As well as Solaire, the company is building another resort, known as Solaire North in Quezon City.
Cebu is one of the most popular tourism destinations in the Philippines and has the second-busiest airport after Metro Manila. It benefits from a large domestic catchment area with its location in the Central Visayas.
The construction of Emerald Bay has been delayed due to Covid, while the development of The Base in Clark is also on hold.
According to a company progress report from last October, overall completion of Emerald Bay was at around 40.77 percent with main building concrete pouring at 98.66 completion, and once finished, will move onto the next stage – interior and fit-out.
Emerald Bay will be constructed in two phases, of which, the first phase of Emerald Bay is expected to be completed in the first quarter of 2023.
The first phase of the resort is expected to have approximately 4,514 square meters of aggregate gaming floor area, with approximately 600 electronic gaming machines, 122 gaming tables, a five-star hotel, with 270 hotel bays, an open-air promenade, five F&B outlets, and one pool complementing a partially completed 300-meter-long beachfront that will be open to resort guests.
The second phase is expected to have approximately 8,210 square meters of aggregate gaming floor area, with 729 electronic gaming machines, 146 gaming tables, a five-star hotel with 780 hotel bays, including five villas, four pools, approximately 16 F&B outlets covering an area of approximately 11,186 square meters, and MICE facilities of approximately 1,558 square meters.
PH Resorts won approval from the Philippines Amusement and Gaming Corp. (PAGCOR) in October to temporarily suspend its IR license for the Clark project due to "lingering uncertainties" about the gaming industry. 
PH Resorts is building a 4.4 hectare property, which the company describes as a "premier adventure-themed resort."