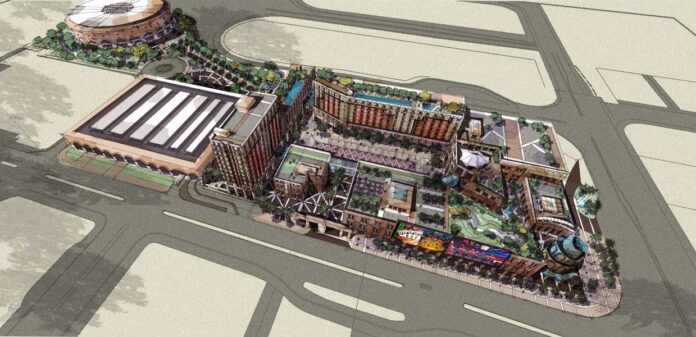 PH Resorts said it has received approval from the Philippines Amusement and Gaming Corp. (PAGCOR) to temporarily suspend its license for an integrated resort project in the Clark Freeport Zone.
The group said it had made the request due to "some lingering uncertainties" about the casino gaming industry, especially with more competition planned for the area. PH Resorts said the suspension would have no impact on the current financial numbers.
The suspension will allow the group to focus all of its efforts on the construction and ramp up of its flagship property, the Emerald Bay Resort on Cebu.
PH Resorts is building a 4.4 hectare property known as The Base in Clark Global City, which is managed by PH Resorts' parent company, the Udenna Group. The company describes the project as a "premier adventure-themed resort."
The Philippines government is seeking to transform the Clark Freeport Zone, home to a former U.S. air base, into a new green city, which it wants to become a premier business hub for Asia. Its plans involve significant investment to improve infrastructure, including the airport and a highway linking the zone with the capital Manila.
Clark already has at least six casinos. Prior to the pandemic, they generated PHP12.17 billion in revenue in 2019. That dropped to PHP7.9 billion in 2020.
PH said the suspension of the Clark license will be effective until further notice and the lifting of the halt will need the approval of the PAGCOR board of directors.
The opening of the Emerald Bay has been pushed back until 3Q22 due to Covid related delays. In August, PH said it was looking to raise P599.1 million (US$11.9 million) through the sale of common shares to help fund construction.
When fully built out, Emerald Bay is scheduled to have 780 hotel bays, 146 gaming tables and 729 electronic gaming machines.