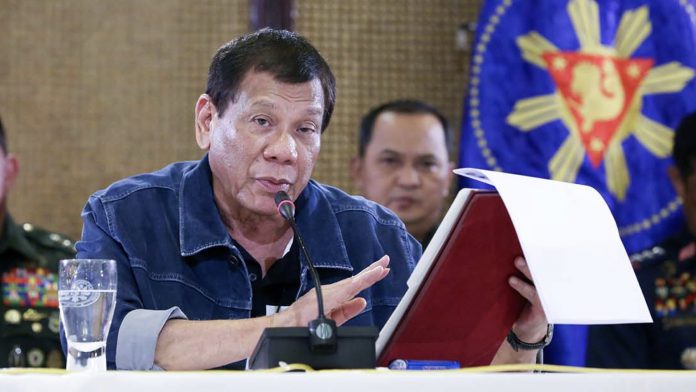 President Rodrigo Duterte has ordered the immediate ban of e-sabong, or online cockfighting, in the Philippines, which will result in the loss of PHP600 million ($11.4 million) in tax revenue monthly, the Philippine News Agency reported.
The ban follows a recommendation from Interior and Local Government Secretary Eduardo Año.
"(…) The recommendation of Secretary Año is to do away with e-sabong. (…) I agreed with it and it is good, so e-sabong will end by tonight," the President said in a taped announcement aired on Tuesday.
Duterte earlier directed Año to conduct a survey on the "social impact" of e-sabong on the Filipino people. There have been mounting calls for the suspension of the multibillion cockfighting industry following a series of alleged abductions and disappearances of aficionados over the past few months.
Around 23 senators have signed Resolution 996 urging the Philippine Amusement and Gaming Corporation (PAGCOR) to suspend the license to operate of e-sabong operators and immediately stop all related activities until the cases of 31 missing cockfighting fans are resolved.
Duterte previously rejected calls to suspend e-sabong operations due to the potential loss of tax revenue. The President instead requested Congress to regulate the operations of e-sabong by issuing a legislative franchise.
The government was able to collect around PHP3.69 billion from the gaming operations of eight e-sabong licensees from April to December 2021, according to the data released by Pagcor.
From January to March 15, 2022, there was a collection of around PHP1.37 billion from the operations of seven licensees.
Regulatory
The Senate ended its fourth and last inquiry on e-sabong on April 18 after the Holy Week break.
Had the stoppage not been ordered, a Senate panel wanted to limit e-sabong operations on Sundays and legal holidays only, the PNA reported.
It will also recommend that money transfer facilities strictly implement the "know-your-customer" policy to ensure that minors will not be able to place bets, institutionalize the reward system for a person who witnessed and has actual knowledge of the commission of a crime, increase the penalty for obstruction of justice, and mandate all local government units to include the installation of closed-circuit television cameras in commercial establishments as a requirement for a business permit.