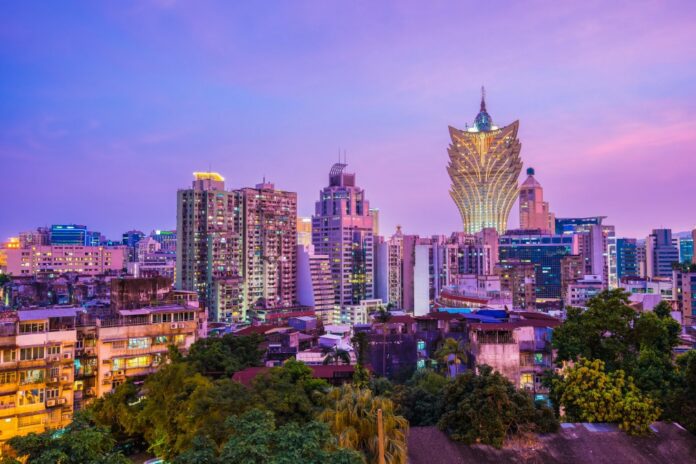 Macau's GDP fell by one-third in the third quarter of the year 'owing to the previous wave of the pandemic that started on 18 June', according to data from the SAR's statistics body.
This comes amongst a 72.5 percent drop in exports of gaming services, and a 45.9 percent drop in the exports of other tourism services, amongst a 50.8 percent fall in visitor arrivals during the quarter.
Macau faced its worst wave of COVID infections during the quarter, with the city facing a 12-day lockdown in July, including the closure of casinos.
Investment during the quarter also fell by 34.2 percent, while domestic demand slid by 14.4 percent yearly. Imports of goods and services also dropped during the period, by 28.9 percent and 5.3 percent, respectively.
During the third quarter, Macau visitor numbers totaled just 898,998, with average occupancy rates of hotel rooms only reaching 37 percent during the quarter, a 13.5 percentage point drop yearly. Total hotel guests only amounted to 1.12 million, down 32.2 percent yearly.
In addition, total visitor spending (excluding gaming expenses), was down, falling 39.7 percent year-on-year, to just MOP2.89 billion ($360 million).
According to the city's gaming watchdog, casino gaming revenue during the period only amounted to MOP5.55 billion ($690 million), comprised mostly of mass Baccarat, MOP3.44 billion ($430 million), and VIP Baccarat, MOP1.15 billion ($140 million).
Macau's primary source of visitors continued to be the Guangdong province, providing 523,000 visitors – down 50.9 percent yearly, with the neighboring city of Zhuhai supplying the majority, at 193,000 – a yearly fall of 64.8 percent. Visitation from Hong Kong also fell, down 39.3 percent yearly, to just 83,000 visitors.
Only visitors from mainland China can enter Macau without having to undergo a five-day quarantine, followed by three days of self-evaluation.