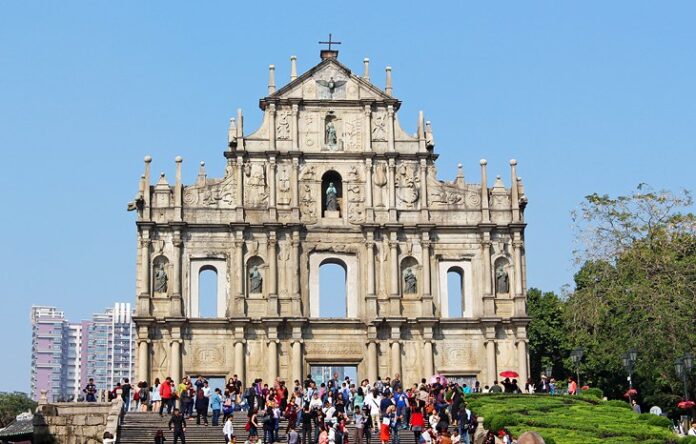 Macau welcomed nearly 40,000 visitors on its first day after eliminating entry requirements, the highest number of visitor entries since the outbreak in June of 2022. Macau's tourism bureau says that it expects visitation numbers to continue to rise as it ramps up its promotional campaigns ahead of the Chinese New Year holiday.
Total visitation on January 8th rose by 153 percent when compared to the daily average in 2022, with visitation from mainland China up 134.9 percent. Visitation from Hong Kong rose a strong 298 percent when compared to the 2022 daily average, totaling 5,630.
Starting from January 8th, arrivals from mainland China, Hong Kong and Taiwan no longer require proof of negative nucleic acid tests, allowing free passage between the regions.
Tourists arriving from overseas still need to present a negative nucleic acid test, or rapid antigen test, result taken within 48 hours of departure. All quarantine requirements have been eliminated.
Even before the elimination of restrictions on Sunday, Macau registered 143,926 visitors between January 1st and 7th, an average of 20,561 – a rise of 58.6 percent compared to the previous week and an increase of 62.8 percent compared to the average daily visitation in December of 2022.
Macau's tourism bureau is now gearing up its campaigns aimed at visitors from Hong Kong, planning to spend MOP30 million over three months on a campaign to improve visitation from the neighboring SAR to between 60 and 80 percent of pre-pandemic levels. In 2019, Hong Kong visitation amounted to 20,000 tourists daily.
Speaking to the media, the deputy director of Macau's tourism bureau (MGTO) noted that a campaign to offer a free return ticket to visitors from Hong Kong – either via ferry or shuttle bus – should be launched within this week, well ahead of the Chinese New Year holiday. While negotiations with the operators are still ongoing (including the Ho-family-run Shun Tak ferry company TurboJet and Golden Bus service and the Sands China-run Cotai Water Jet) the campaign will be rolled out anyway.
Visitors taking advantage of the campaign will be required to stay at least one night in Macau in order to be eligible for the free return ticket.
According to the public broadcaster TDM, between 30 and 50 percent of Macau's 44,000 hotel rooms have already been reserved for the Chinese New Year period.
Aside from Hong Kong, the tourism bureau is also targeting mainland Chinese visitors – as Macau's major market, especially given that they no longer require testing to enter the territory.
A spokesperson for the tourism bureau noted that hotel occupancy is expected to gradually rise ahead of the holiday.
"We see that the sector is relatively optimistic regarding the hotel occupancy rate during the Chinese New Year holiday. We saw an increase in tourist numbers during the New Year holiday, with over 28,000 people (daily). We believe that, by launching new incentives, with different campaigns and promotions aimed at visitors, the number of tourists will rise in a stable and gradual manner," the spokesperson told the media.
Outbound travel by foreigners in Macau aiming to go into China is also improving, with mainland China's foreign affairs office also easing visa requirements for foreigners in Macau. The office has now eliminated a requirement that foreigners living in or visiting Macau are required to stay 28 days in the SAR before applying to get a visa to China, as well as doing away with the requirement to be fully vaccinated. The measure came into effect on Sunday.