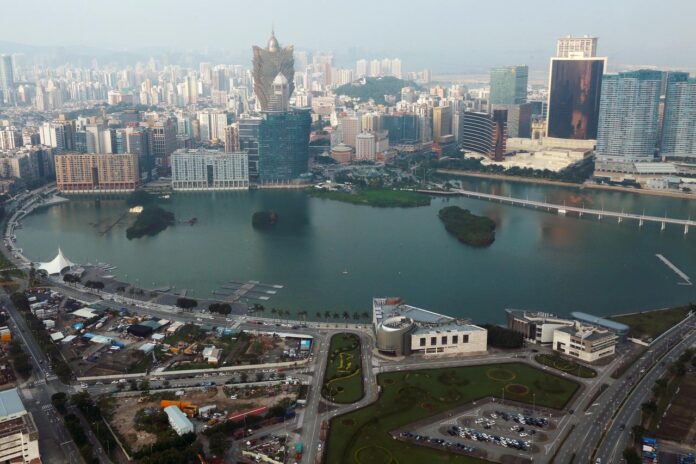 Macau gross gambling revenue in the most recent week gained 74 percent over its August average, continuing its recovery after the latest Covid spike, Bernstein said.
GGR in the week of Sept. 1-5 was MOP1.25 billion ($156 million), which was down 66 percent on the same period in 2019.
Bernstein said that although revenue was picking up, it expects it will take until October for Macau to return to the levels in was seeing in April and May this year. Macau still has quarantine requirements in place for seven cities in six Chinese provinces, which is down from 33 cities in 14 provinces at the height of the China outbreak.
For the most recent week, VIP volumes were up 85-90 percent from August levels, with higher-than-normal hold, while daily mass GGR was also 60 percent up from August.
Bernstein sees September GGR to be down in the mid sixties percent from 2019 levels. The firm reiterates that it expects GGR to begin a more meaningful recovery in 4Q21, however, it doesn't expect the removal of more significant travel impediments until next year.
China has not yet resumed issuing group visas, or allowing electronic applications for individual visit scheme visas, which will be needed to drive growth. A resumption of travel with Hong Kong would also be a key boost for Macau, although it's unclear when the borders may reopen, even though the former city now has the Covid situation under control.
The MGTO is expecting as many as 30,000 visitors a day during the upcoming National Day Golden Week holidays.
The number is up from a previous estimate of 25,000 made by MGTO director Maria Helena de Senna Fernandes made towards the end of August.
Andy Wu, president of the Travel Industry Council of Macau told Macau TDM that this was likely due to the loosening of restrictions relating to nucleic acid tests.