Macau welcomed over 932,000 visitor arrivals during the eight-day National Day Golden Week, averaging 116,000 visitors per day, a number exceeding previous government estimates.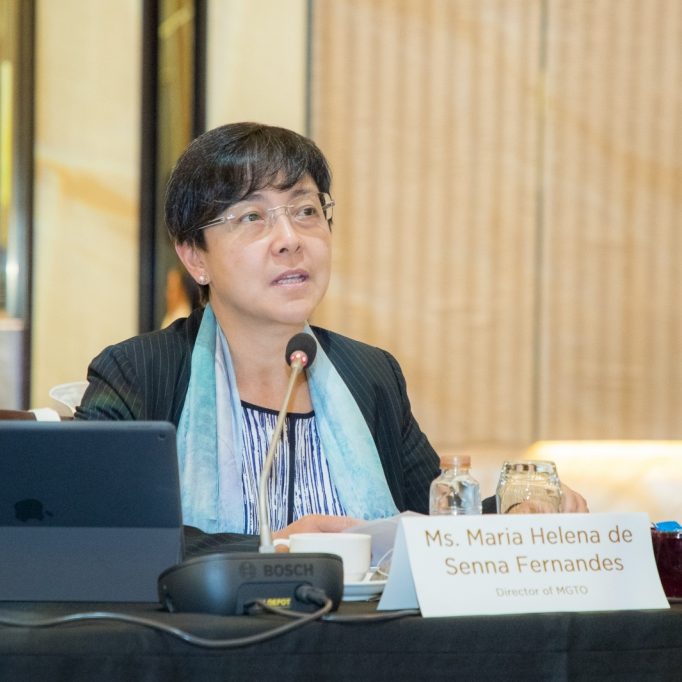 Helena de Senna Fernandes, the director of the Macao Government Tourism Office (MGTO), noted that the hotel occupancy rate also remained at a favorable level, providing strong support for the hotel industry and economic activities. She believes that the entire tourism industry received positive feedback during the past Golden Week.
Speaking to local media, Fernandes mentioned that although this year's visitor arrival tally has only returned to about 60 to 70 percent compared to the same period before COVID, the composition of tourists is changing. This includes a growing number of young tourists, family travelers, and tourists under an individual visa scheme continuing to comprise the majority.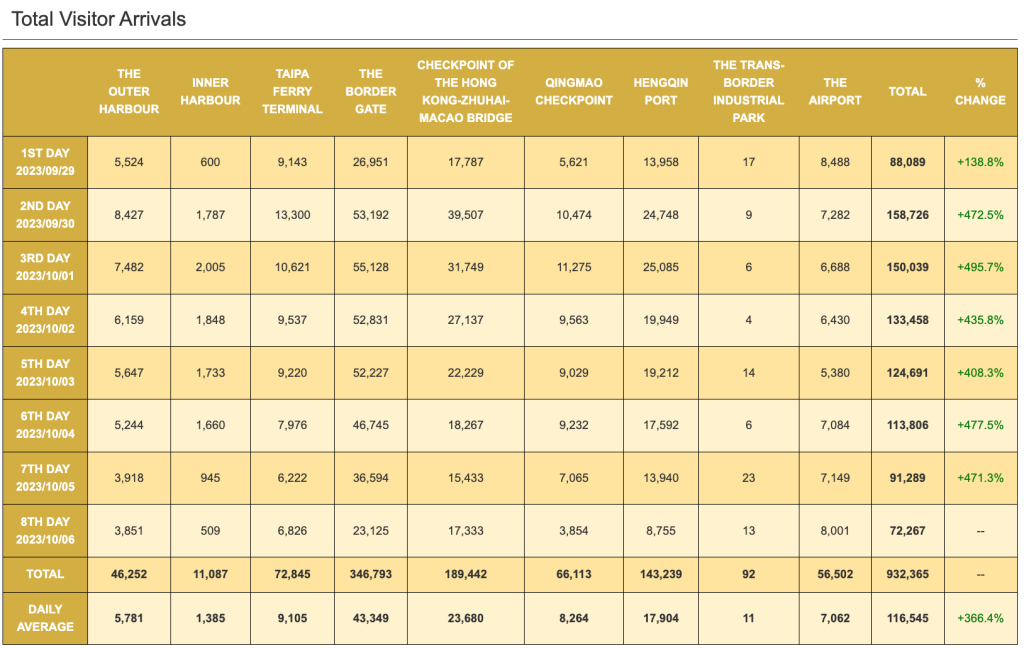 According to official data, the single-day record of visitors peaked at 158,726 on September 30, marking an all-time high in 2023 since the onset of COVID. Average daily visitor arrivals during the Golden Week surged 3.7 times year-on-year and rebounded to nearly 84 percent of the corresponding figure in 2019. The average hotel occupancy rate topped 87.9 percent.
The average room rate for Macau's hotels was approximately MOP 1,804.1 ($225) during the Mid-Autumn Festival and National Day holidays, representing a year-on-year growth of 61.7 percent from the last National Day holiday and an increase of 0.9 percent from this year's Labor Day holiday.