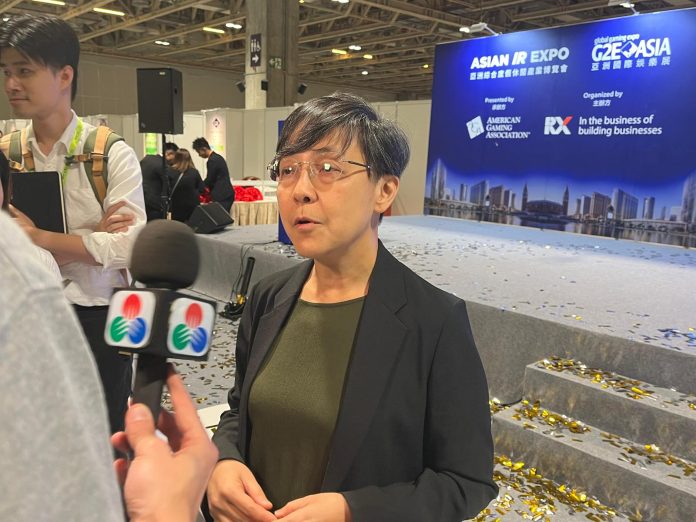 Macau has received some 11.6 million visitors in the first half of the year, and authorities in the city are expecting nearly 24 million tourists by the end of the year.
Speaking to journalists on the sidelines of the Asian IR Expo + Global Gaming Expo (G2E) Asia 2023 event on Tuesday, the Macao Government Tourism Office (MGTO) director Helena de Senna Fernandes notes that the number of visitor arrivals is encouraging, as the daily visitor arrivals rose from 45,000 in January to 74,000 in June. Besides, she revealed that Macau welcomed over 100,000 visitors daily last weekend, which made July's average daily visitor arrivals surpass 80,000. 
She says that the summer is a traditional holiday period and believes that the second half of the year will have better figures regarding tourism, as there will be more public holidays in the second half of the year.
"The hotel occupancy rate reached 89 percent last week, which is a satisfactory result […] we are still working to attract more overseas visitors". Fernandes points out that mainland Chinese and Hong Kong visitors had rebounded to nearly 60 percent and 90 percent of pre-pandemic levels, respectively. However, overseas tourists only amounted to 20 percent of pre-COVID levels. Therefore the government's focus will shift from neighboring regions to the international market.
Regarding a labor shortage issue in the gaming hub, Fernandes confirms that Macau's hotel rooms are fully open to the public. As of early this year, almost 10 percent of hotel rooms, over 3,000 rooms, were off the market due to the labor shortage.
The official notes that operators have put a large effort into handling the summer demand, as they train and shift workers from other departments to the hospitality segment. In this context, Macau is expected to have a nearly 90 percent hotel occupancy rate during the summer, recovering to 2019 levels. 
Regarding the hotel room supply, the tourism head suggests that Macau should have a "wider vision", as Hengqin is ready to contribute to Macau's hotel inventory.