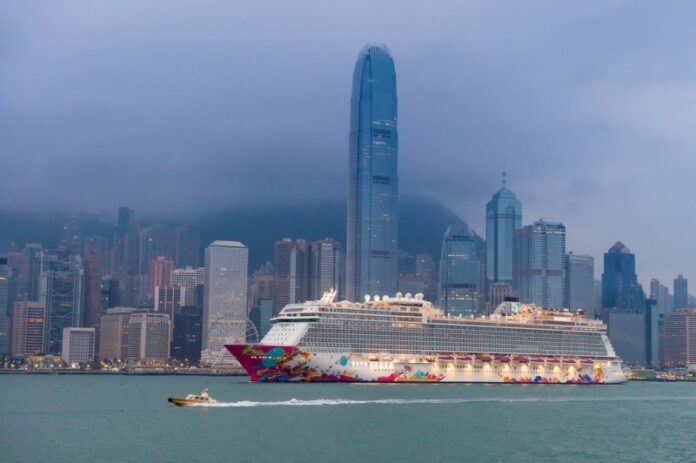 Genting Bhd, Genting Malaysia and Genting Singapore are insulated from their beleaguered sister company in Hong Kong and investors should focus on the upside in the group from reopenings and the ramp up of Resorts World Las Vegas, J.P. Morgan said in a note.
The firm points out that related party transaction listing rules in Malaysia and Singapore will protect minority investors and make it very unlikely that the group will step in to offer Genting Hong Kong financial aid. Any such aid would breach thresholds set by the stock exchange and would require minority approval.
Genting Hong Kong has warned that it is technically in default on some $2.77 billion in debt after the insolvency filing by its German shipbuilding unit, MV Werften and the failure of financiers in the country to provide funding under a backstop facility.
Genting HK said that as of Thursday, none of its other creditors have yet come forward to demand repayment, but also warned it was unclear whether they would ultimately choose to do so.
It's continuing to talk with bankers, Dream Cruises Holding and financial advisers, about options open to the company while it waits for a German court to rule whether the State of Mecklenburg Vorpommern was in breach of contract when it decided to withhold an $88 million backstop payment. Failure to release the funds precipitated the insolvency of the shipbuilding unit.
That ruling is expected on January 17th. The German state has sought to impose further pre-conditions before providing the finance. Genting argues it has met all requirements under a refinancing package agreed with creditors last May and the state has no right to demand further conditions.
J.P. Morgan notes that aside from protection under stock exchange rules, the other Genting companies are unlikely to seek to bail out the Hong Kong business due to the potential impact to the group's credit rating.
"The group's existing variable debts' rates could see spikes and new funding will be more expensive," it wrote. "Risk-reward of any bail-out is irrational in our view."
It said that the reputational impact would be severe and may shut doors to any future equity listings, particularly in the U.S.
Genting HK cruise ship business has been hit hard by the pandemic, with its ships forced into port for much of last year. It has begun offering so-called "cruise-to-nowhere" packages out of Singapore, Taiwan and Hong Kong. However, it has been forced to cancel all sailings out of Hong Kong until at least Jan. 21 due to tighter Covid protocols.
Genting H.K. stock plunged 56 percent on Thursday after resuming trading following a four-day halt at the company's request.