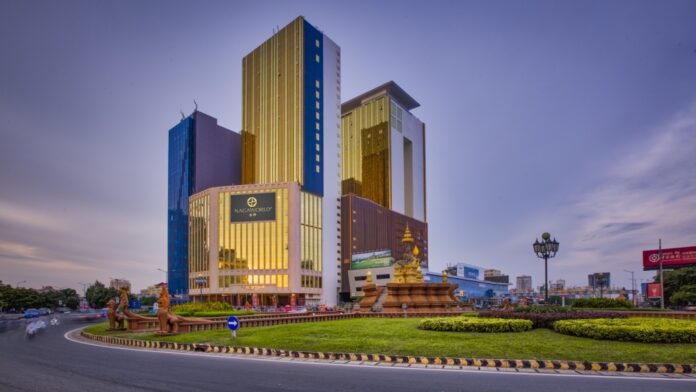 NagaWorld, Nagacorp's integrated resort in Phnom Penh reopened its doors after more than a six month shutdown on September 15 without its usual fanfare.
It appears that the country's government, which can be commended for its aggressive vaccination rollout, still needs to keep an eye out for sensitivities in relation to reopening a large-scale facility in its capital city.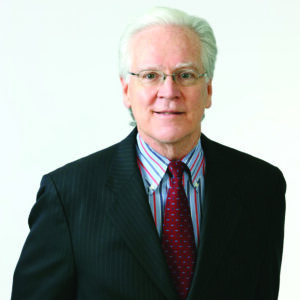 In an interview with Asia Gaming Brief in mid-September, McNally confirmed that while the government had given them the greenlight to open, they have chosen to do so more quietly for the time being. "It'll be a gradual reopening I would expect," said McNally.
The reopening of NagaWorld has been seen by some as being long overdue, given Phnom Penh's record vaccination levels this year.
"If you look over the last six months, the leadership in the Cambodian government has stepped up to the plate and has been very proactive and responsive to the serious problem at hand. They've undertaken a very aggressive vaccination program."
Around 79 percent of the country's adult population has been vaccinated as of August, and in the capital city of Phnom Penh, more than 95 percent of adults have been vaccinated according to McNally.
"Much of this has occurred over the last several months. In the initial phases of 2020, vaccinations were not available."
The company has not stood idly by these last six months, said McNally.
"I'm proud to say that Naga has played a very instrumental and contributing role while this pandemic has been going on. Our Kind Heart Program, whether it was donations, food banks or our Naga farm, putting together food packages for people in the Ang Snoul district. We also donated surgical masks, hand sanitizers, and temperature equipment."
Dr. Chen Lip Keong, the chief executive of NagaCorp has personally contributed more than 15 million dollars to purchase and acquire vaccinations for the country.
"When I talk about a larger picture, our commitment to the country, the growth and development that we've seen and also that we're committed to nation building… You have to be a contributing corporate citizen during tough times."
However, AGB notes that at the same time, NagaCorp has had to reduce its headcount in mid-2021 in order to cut costs amid the prolonged shutdown. McNally said as many as 1,200 staff had to be let go during the course of the pandemic and shutdown.
"Obviously any time you go through a crisis situation where you're closed for an unknown period of time… you have to do a very serious cost review. We obviously had to deal with staffing issues. In 2020 we were at around 8,200 [staff], we've now moved that down to around 7,000."
"Nobody likes to have to let people go. So we did it in what we thought was a rational way. We had a program of separation where the majority of the 1,200-1,300 employees that were reduced separated from the company with some additional incentives to leave. Other people have been granted compensation over and above government guidelines," he said.
In regards to recovery, McNally says this will be a gradual process. "Before closure we were quite successful dealing with the local mass market and premium players. I think it will take a while before we see tourism levels come back."
McNally said the Cambodian government is eyeing for tourism to reopen in November 2021, though admitted that it "won't happen overnight."
In 2019, Cambodia welcomed nearly 6 million visitors, 2 million of which were from mainland China. Projections at the time pegged Cambodia's visitor numbers to increase to 7.5 million in 2020 and 12 million in 2025.
"We don't negate that. In other words, obviously, we can't control or predict what's going to happen in the next couple of years but we are optimistic based on the very aggressive measures by the government in terms of vaccinations that we're seeing better days ahead combined with our own very strict measures as it relates to sanitation, testing, vaccination for our employees. All those measures are important and in place as we reopen."
Giving an update on NagaCorp's other projects, McNally noted that the company's $3.5 billion expansion of its NagaWorld casino, Naga 3, is moving ahead.
"We've continued to advance forward. We've done a lot of piling work, ground development work. By the end of 2021 we will be going out for bids with different construction groups for the development and construction of the main towers."
"Moving forward we'll be looking at the totality of the project and making adjustments based on the market demands and where the world is situated, particularly Cambodia and Southeast Asia."
"But as it stands, we have not wavered from that commitment and we are still targeting a September 2025 opening."
As for Naga Vladivostok, NagaCorp's planned integrated resort in Primorye currently in construction, McNally said given recent delays the original target of Summer 2022 will not be achieved, and they are expecting a delay of at least a year or so.
"As of June 2021, the hotel towers have been topped off, water and sewage connected. But yes, this development started back in 2016 but we are pushing forward and as things improve there, combined with the fact we have a local construction company, things are coming along well."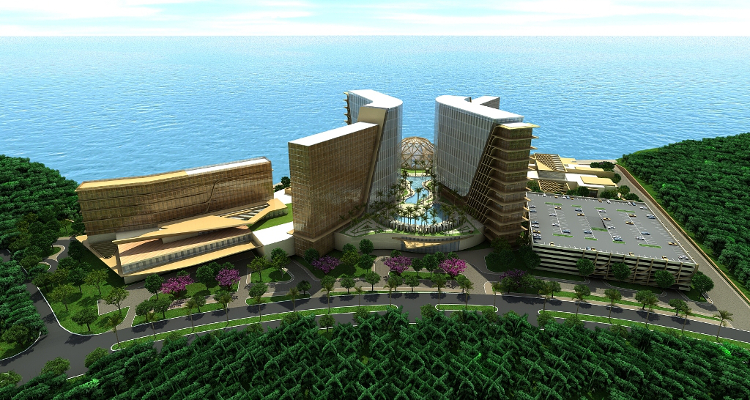 Asked about whether Naga may take a page out of Tigre De Cristal, which saw strong results following a pivot to domestic patronage during the course of the pandemic, McNally said the strategy will be similar to that of NagaWorld in Cambodia, that is, targeting the local expat community as well as Chinese VIP visitation.
"Certainly we will not ignore that local population by any means. They are not only the host country but we know that there's a solid customer base. But we know as well that it is uniquely situated on the Russian side of the Russian-Chinese border… We will try to drive Chinese tourism."
Finally, as for NagaCorp's plans for Sihanoukville and Siem Riep, McNally only noted that the projects are still on the cards, though proposals for these projects are still in the development stages for now, and there is no solid timeline on when things will progress.
"We don't have any concrete plans for that yet but we certainly view it as a future opportunity," said McNally.