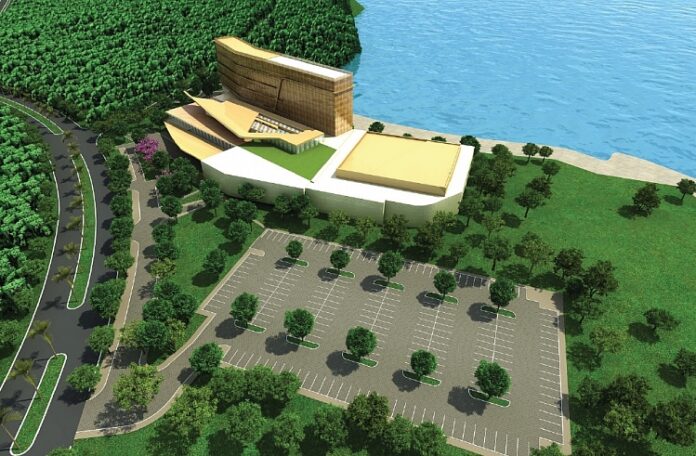 NagaCorp. has resumed construction of an 11-storey hotel and entertainment complex Naga Vladivostok in the territory of the Primorye gambling zone, the Primorsky Territory Development Corporation has said.
According to the developer, NagaCorp management has chosen a Russian contractor, having concluded an agreement at the end of August 2021.
"The new general contractor has already begun preparations for the start of construction and installation work and is expected to start the main work this week. The contractor plans to carry out construction in the winter. The next stage of work will be completed next year," said Executive Director of the Primorsky Territory Development Corporation Igor Trofimov.
According to Trofimov, at the moment the company is looking for another contractor to perform work such as facade construction, stone and carpentry work, interior decoration, laying of engineering networks, exterior work and landscaping.
To date, a total of 6.2 billion rubles ($84 million at the current exchange rate) out of 11 billion planned has been invested in the Naga Vladivostok facility as part of the first stage of the construction.
"At the first stage, Naga Vladivostok will comprise an 11-storey four-star hotel with 279 rooms, a casino and a multipurpose concert hall with 2,000 seats. The first construction stage will occupy an area of almost 55,000 square meters," the Primorsky Territory Development Corporation reported.
The total area of all planned facilities of the Naga Vladivostok complex will occupy almost 302,000 square meters and include 2,719 rooms. The project also provides for a water park area.
Naga, which operates Cambodia's NagaWorld, reported 1H results on Monday. In its release, it confirmed that the topping off of the hotel tower had been completed at the end of June and the casino podium was constructed up to the second level.
Russian authorities in February said they would help the company find construction workers and contractors to help finish the project.