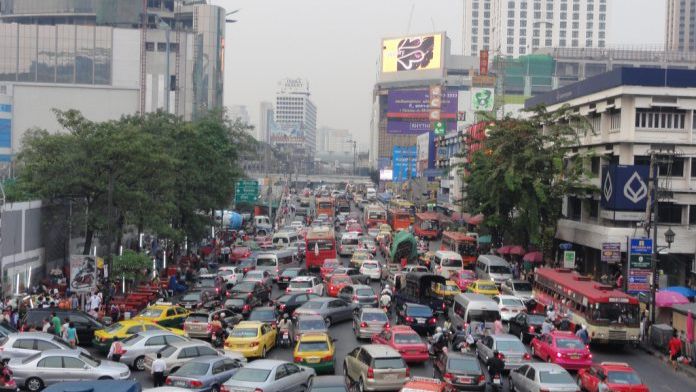 Good morning,
Comments from the leader of the nation's military government has put the possibility of the legalization of casino gambling in Thailand back on the agenda. It has long been regarded as a country with considerable potential for the gaming industry. We also take note that the Covid-19 pandemic has yet to be sufficiently contained in South Korea, leading Grand Korea Leisure to extend its business suspension to February. Finally, our special treat today is our infographic on Melco Resorts & Entertainment's war on waste.
First, the news
---
What you need to know
---
In yet another sign of how Covid-19 may fundamentally change the gambling landscape in Asia, Thai media is reporting that the government is open to studying whether to legalize gambling. Prime Minister General Prayut Chan-o-cha has said he's willing to look at the pros and cons, even though he is personally opposed to the idea. Should the movement gain momentum, it would open up one of Asia's most promising potential gaming jurisdictions.
Grand Korea Leisure has announced that it will be further extending the closure of its three casinos until February 1, making its pause in business activities a full two months. The casinos had previously been scheduled to reopen yesterday, but the firm has responded to government calls to remain locked down for a further two weeks. As a result of the latest and so far most intense Covid-19 wave in South Korea, GKL suspended operations at its two Seoul casinos on November 24, following suit with its Busan casino on December 1.
Insights
---
BY THE NUMB3RS
It is estimated that more than 15,000 plastic bottles are sold per second, equivalent to 480 billion bottles a year. More than half a billion plastic straws are used every day, whilst around two million plastic bags are used per minute. Today, we look at one particular aspect of environmental sustainability – which is single-use plastic waste. We examine some of the initiatives that Melco Resorts has employed across its properties to minimize the waste produced.
AGB Initiatives
---


MEMBERSHIP | MAGAZINE | ASEAN | CAREERS