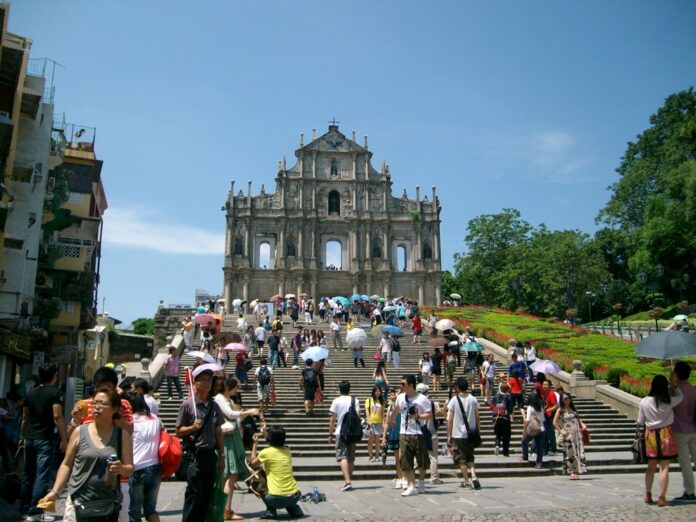 Good morning,
Morgan Stanley has pointed out that the process of lowering operating costs during the pandemic may redound to the financial benefit of Macau gaming firms even as their revenues remain low. Also, matters are heating up in Saipan once again. Since the US Department of Labor reentered the fray, the possibility of the arrest of senior Imperial Pacific International executives has sharply risen. Finally, we have our Nippon Weekly piece, noting that the city council's refusal, at the mayor's behest, to hold a popular referendum, leaves only the late summer mayoral elections as the decisive moment for Yokohama's IR bid.
First, the news
---
What you need to know
---
District Court for the NMI Chief Judge Ramona Manglona is getting tougher with senior executives of Imperial Pacific International, warning that unless Chairwoman Cui Li Jie and former Chief Executive Officer Donald Browne show up in her court on the morning of January 21, she may issue arrest warrants against them. This time IPI is facing a more formidable accuser than the many contractors it has been unwilling or unable to pay. Rather, the plaintiff is the US Department of Labor (USDOL).
Lower operating costs and a better business mix are likely to have helped the bottom line of Macau's operators in the fourth quarter, despite continued low revenues, Morgan Stanley says. The firm predicts positive corporate EBITDA of $420 million for the quarter from all companies combined, much better than in Q1 of last year when they made $100 million. Morgan Stanley said all the operators except SJM Holdings are likely to be positive on the EBITDA level. Morgan Stanley notes the operators made significant cuts to operating expenditure after the pandemic hit, with daily operating expenses coming down by 38 percent in Q3 year-on-year. It expects a similar decline in the fourth quarter.
Insights
---
AGB NIPPON
When Yokohama Mayor Fumiko Hayashi announced at a press conference three months ago that she would respect the outcome of any popular referendum on IR development, we took her at her word. Asked last October about the matter, as citizen activists were gearing up their twin signature-gathering campaigns (one calling for an IR referendum and one calling for the mayor to be recalled), the mayor stated that, "if a referendum is held and there is much opposition to an IR, I would like to respect the results." Whatever the reasoning, it now appears clear that she will renege on her promises.
AGB Initiatives
---


MEMBERSHIP | MAGAZINE | ASEAN | CAREERS