Manufacturers are seeing a bright future ahead, as markets such as Macau and the Philippines are roaring back post-COVID. Speaking to AGB at the MGS Entertainment Show, representatives of top companies pointed out what their current focus is, which products are hitting hardest and where they hope to see more growth.
---
Excitement for 2024
Lloyd Robson – General Manager – Asia – Aristocrat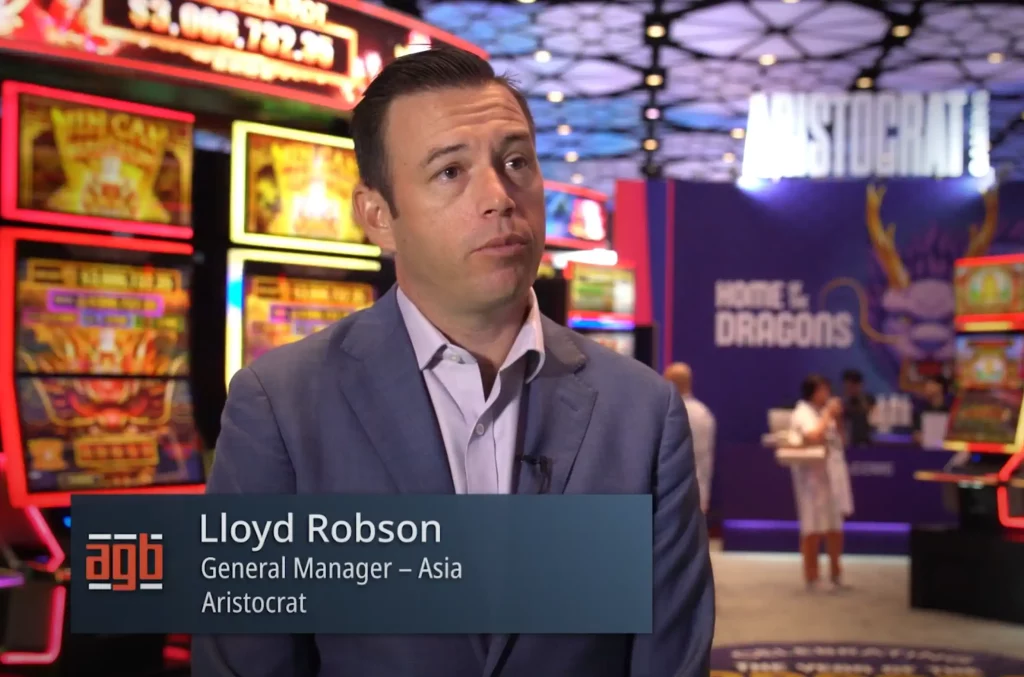 You can go around the grounds at the moment and make a strong argument for a lot of the markets in Asia. And excitingly for us it's seemingly also a bigger opportunity from an electronic point of view than what we might have seen before. So we're pretty bullish as we look to go into 2024. And it's great that our company is backing us and really seeing Asia as a huge part of our profile as we look into 2024.
Post-COVID Asian expansion
David Punter – Operations Manager Sales, Marketing and Service, ANZ & APAC, Konami Australia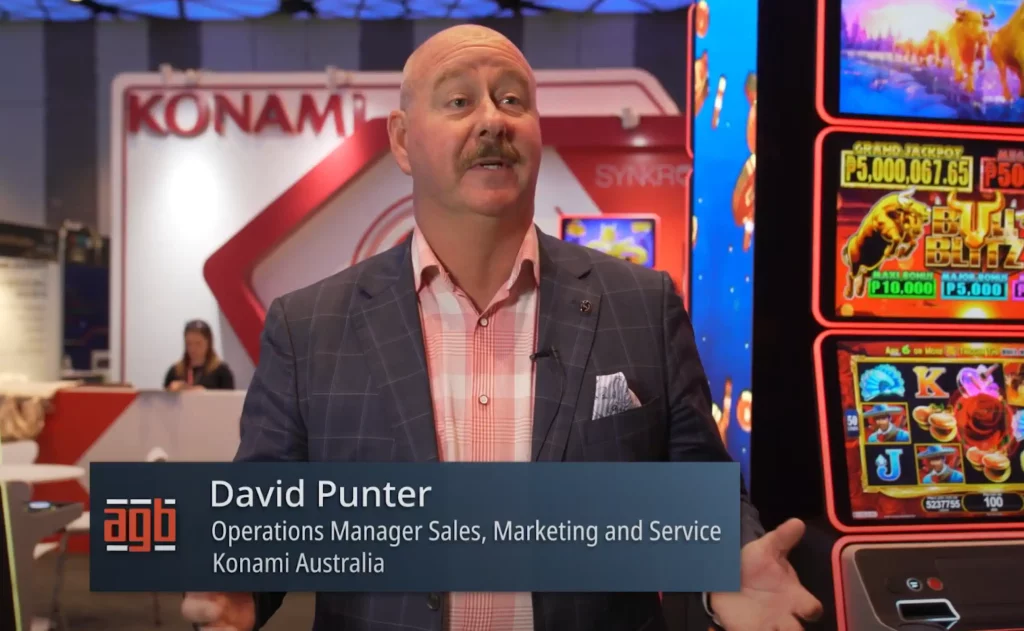 I think post-COVID, it's given us some time to get products ready and approved and across Asia we're launching new cabinets – the Dimension 49 and the Dimension 27 – and we've been able to get those into the markets: the Philippines, into Singapore and Genting and now we're looking at producing that product for Macau. So, it's pretty exciting times for Konami. And we've got a backlog of games approved, so we're ready to go.
Return in demand post-pandemic
Asuka Kurahashi – Chief Operating Officer – Angel Playing Cards Macau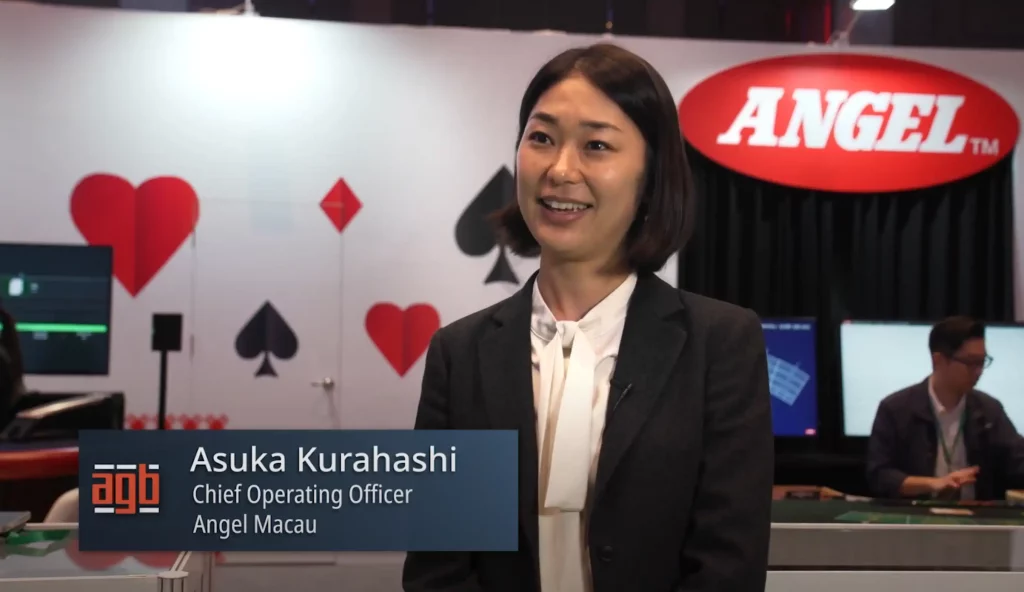 The demand came back quite rapidly. As you know, we are a card supplier, and we can see how fast the market demand came back and we are very excited for the comeback. Of course Macau is still the gaming capital of the world. But new (growth) – like the Philippines, Singapore or South Asia market are also growing as well. So, overall in Asia.
Growth of ETGs in Macau
Jim Preston – VP of Global Innovation – Interblock Gaming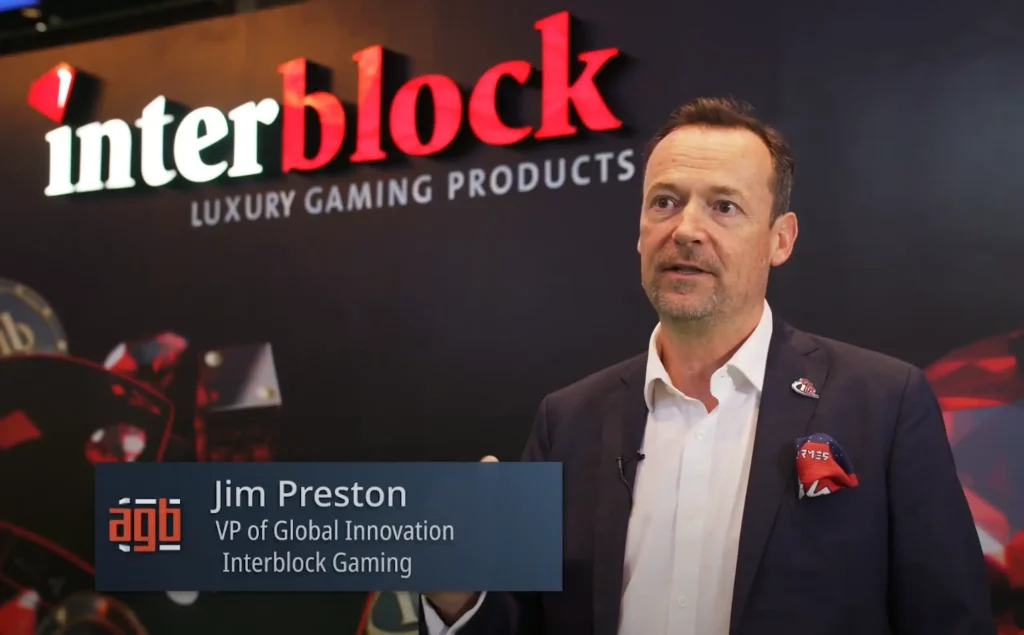 You walk through the floor of any major IR here in Macau and you're seeing how the price of a live table game is going up significantly. So not everybody can afford to play a HK$1,000 baccarat game. So it just makes sense, as far as the visitors and tourists – they're going to jump on an electronic table game or a slot machine, to get their sense of entertainment. So obviously that's where the growth is coming from, and for us it's just only going to mean good things for the future for Interblock here in Macau.
Primary growth markets
Peter Johns – Chief Commercial Officer – IDX Games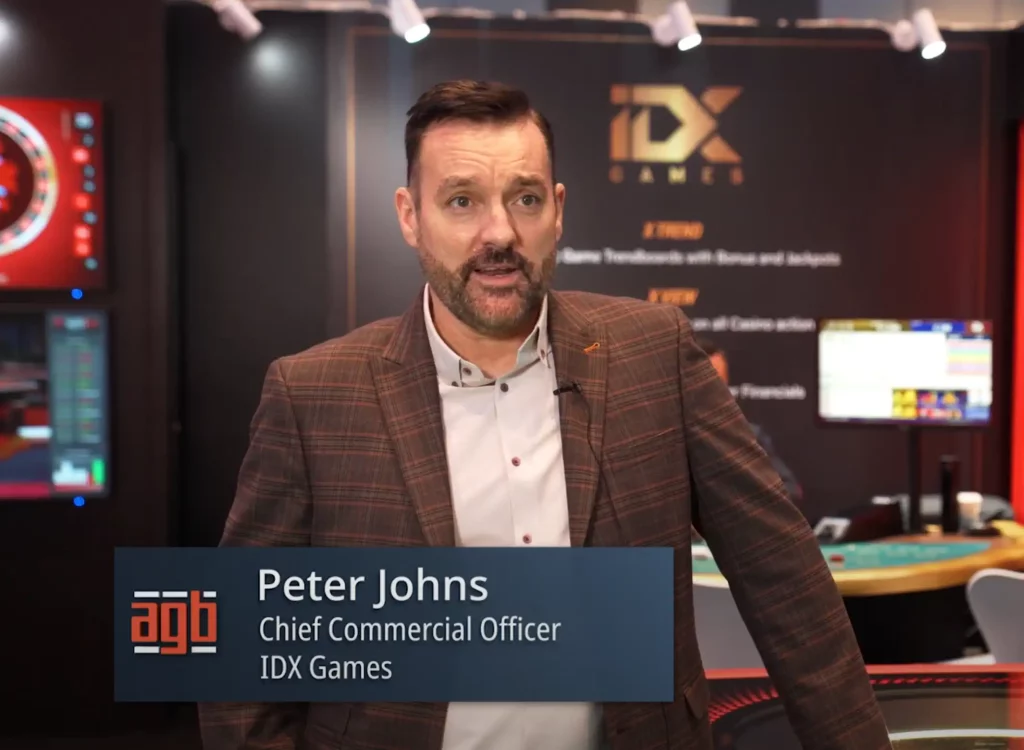 We've had a big interest from the Philippine market, right now, which has had a lot of growth, a lot of new integrated resorts. So, the Philippines has been one of our prime targets, but also we're seeing some growth out of Korea, new resorts opening there where we've got some products there in place and more interest coming that way. Macau being quite saturated, it's probably less of a target, but we've had a lot of interest this week from some of the major players. So obviously the money's coming back to Macau and they're feeling like spending some cash, so it's good.
Business uptick and new products
Jerry Hu – Regional Business Development Manager – Jumbo Games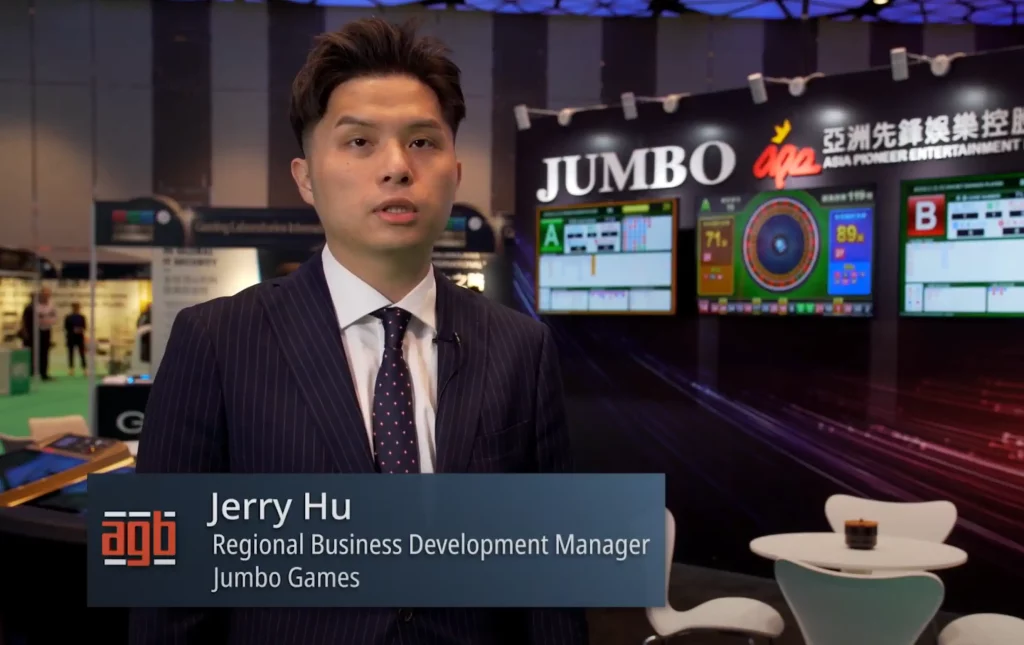 Especially for clients, they purchased some of the machines beforehand and then during the pandemic, after the pandemic done, it's getting well. And also we have new games coming in. So they are very excited to have our machines on the floor. And especially we are developing more games for the ETGs. So, usually we have more standalone games on the ETG for next year.
New introductions to the Asian market
Kylie Rogers – VP of Asian Operations – Casinos – Paltronics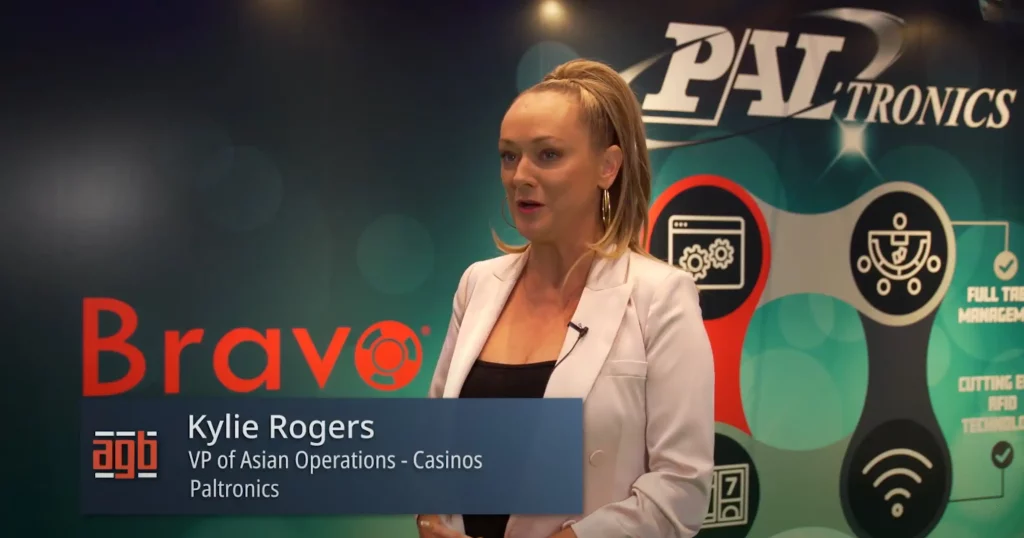 We just have a little shift going on at the moment. As I mentioned before, we're very well known for our jackpot management system – that's what brought us to this market. A lot of longevity there. But we are introducing a new RFID and table management system into Asia. A proven product, from the US, by Genesis, so we're really excited about that.
Important Asian markets
Katsuhiro Fujimoto – Sales Manager – Sega Sammy Creation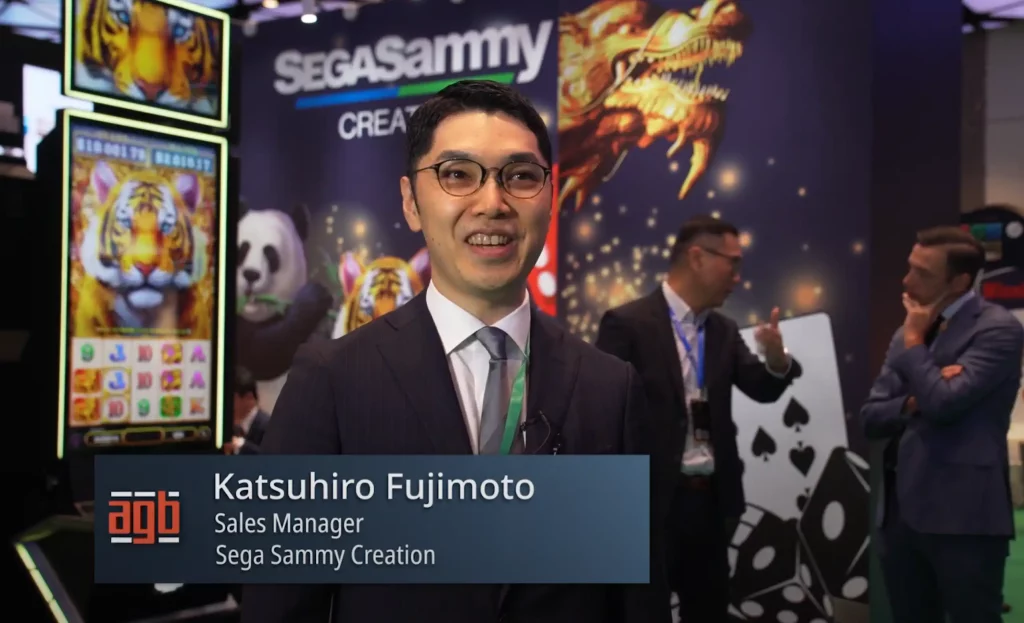 As you know, the Asian market is emerging again, and Macau and also Philippines, these are the key markets for Sega Sammy, and we are putting full force into the Asia market, including Macau. So, at the show, as you can see, we have more machines than ever in MGS, and we hope to come back again for another show. So, this is our coming back to the Macau show and we have been working so efficiently, and our company has been pushing really hard on the Asian market. So, hope to continue this very important Asia market.