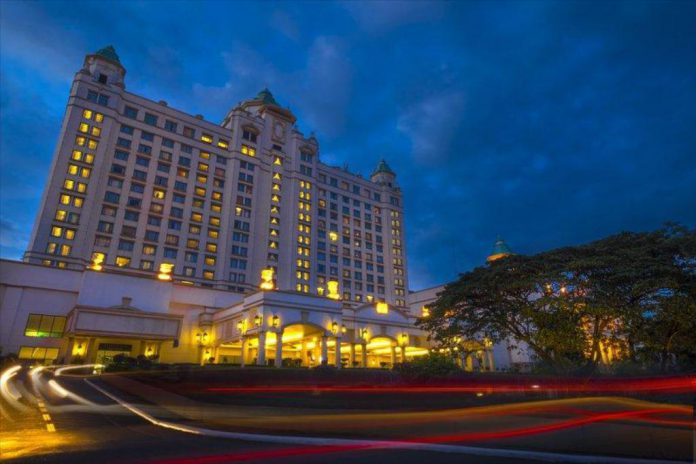 Waterfront Philippines has won a long-running legal battle with the Philippines Amusement and Gaming Corp (PAGCOR) to build a new integrated resort in Manila and will be seeking partners to run the operation.
Waterfront is owned by the Wellex Group, which is one of the oldest and largest conglomerates in the Philippines. Its interests span from real estate to plastics to automotive parts, hotels and casinos. Waterfront itself is the largest Filipino-owned hotel chain in the country, with about 1600 guest rooms and suites. It employs 1,670 employees and has over 13,500 square meters of convention and gaming space.
However, it's grand plan to join Manila's elite club of integrated resorts with its Grand Waterfront Hotel and Casino project has been stalled for years due to legal action. Waterfront filed an application for a license in 2008 and paid the fee, but heard nothing back from the regulator.
It therefore filed legal action asking for Mandamus in March 2015 to force PAGCOR to fulfill its regulatory obligations. A Manila court found in the company's favour in 2017, which told the regulator to issue a license and approve the proposals. PAGCOR failed to raise an appeal to that ruling within a 15-day period, but still didn't release the license. 
The Supreme Court in February of this year found against PAGCOR and its decision became final and executory in late October. 
Now the company is looking for investment partners. It was forced to put out a statement to the Philippine Stock Exchange early this month to explain unusual movements in its shares after the stock surged more than 37 percent on speculation of new partners.
However, it clarified that although it has received congratulatory messages from several foreign casino groups, it's still in the midst of a selection process for partners. In part, it said the COVID-19 crisis had caused prospective groups to reevaluate the business climate in the Philippines and the financial dynamics of the proposed project. 
"The company remains optimistic about the recovery of the Philippine economy and believes that the travel, gaming and hospitality sectors will continue to play a major role in determining that growth," it said. "The company also believes that the selection process for strategic partners will play a crucial role in making the project a success, and as such, will exert the best efforts in the selection process."
The company has released few further details about its planned IR. WPI has hotels in Manila, Cebu and Davao, with those in Cebu offering gaming facilities. The company in the past few years has renovated the properties, dedicating P400 million to the Waterfront Cebu City Casino, and P450 million to the Waterfront Airport Hotel and Casino Mactan. 
The company was hit by tragedy in 2018 when six people died in a fire in its Waterfront Manila Pavilion hotel, which was thought to have originated in its gaming facilities.