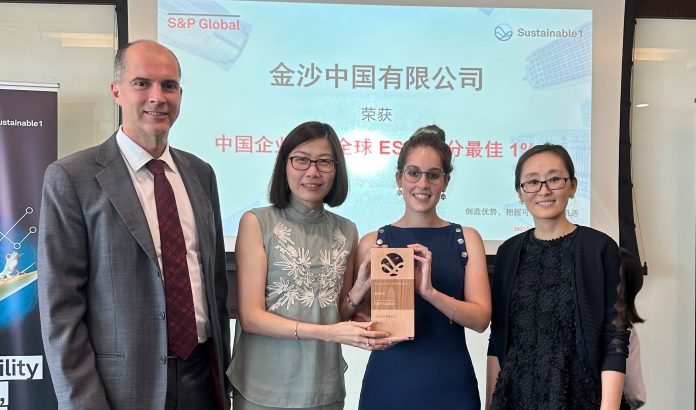 S&P Global has ranked Sands China Ltd. with a Top 1 percent S&P Global ESG Score for China in the inaugural China edition of S&P Global's Sustainability Yearbook 2023.
Nearly 1,600 companies across 60 industries from mainland China, Hong Kong and Macao were considered for inclusion in the 2023 yearbook, but only 88 companies across 44 industries were selected.
Sands China Ltd. President Dr. Wilfred Wong said: "Sands China's long-standing commitment to corporate social responsibility is something we are very proud of, and this latest recognition by S&P Global is a welcome acknowledgment of the success of our ESG efforts. We are ever-grateful for our team members for their invaluable role in putting our sustainability strategies into practice each day. Together, we have helped make Sands China a leader in our industry as we continue our efforts to contribute to the growth, development and prosperity of the Macao community."
Sands China executes its ESG efforts within the context of the People, Planet and Communities pillars of parent company Las Vegas Sands' corporate social responsibility platform. A variety of initiatives include programmes such as the Sands ECO360 global sustainability programme; the Sands Cares corporate giving and community engagement programme; and the Sands China Academy, a team member professional development programme.