According to Luiz Lam, former director of the Macau Association of Gaming and Entertainment Promoters, there are only 12 to 13 junkets out of 36 in operation, and half of them have shifted from the mainland Chinese source market to Hong Kong.
Since the crackdown on junkets, survivors have struggled to make a living in their existing markets. Luiz Lam, an industry insider, told AGB that even after lifting all the COVID-related restrictions, the current circumstance left the junkets high and dry. "The market shift is tough as the criminal law in China was revised aiming to Macau's junkets," he notes.
China's government passed an amendment to its criminal law that created a new crime against cross-border casinos found to be assisting, organizing, or soliciting Chinese citizens to gamble as well as increasing penalties for those found guilty of serious breaches. The bill entered into effect on March 1st of 2021.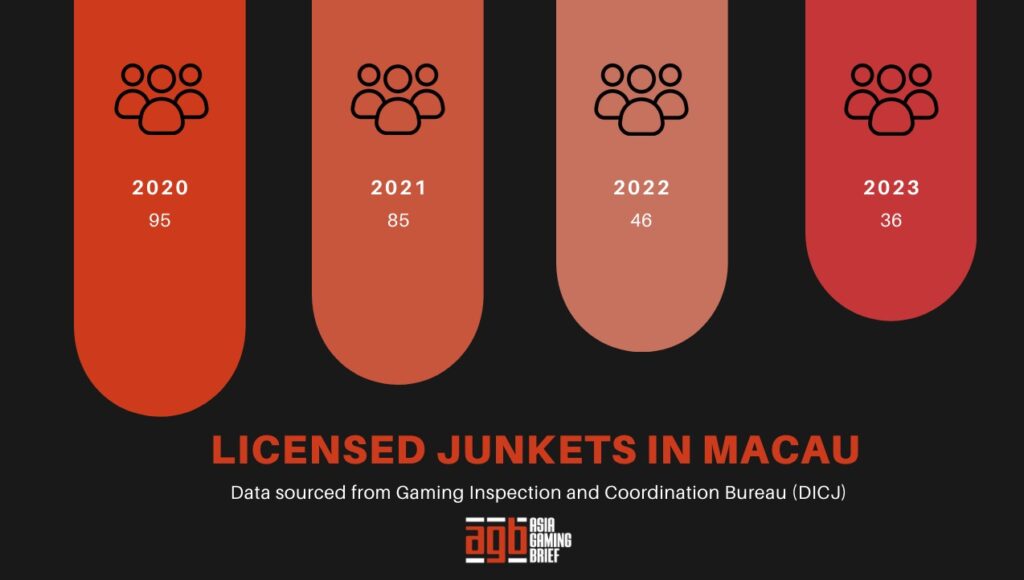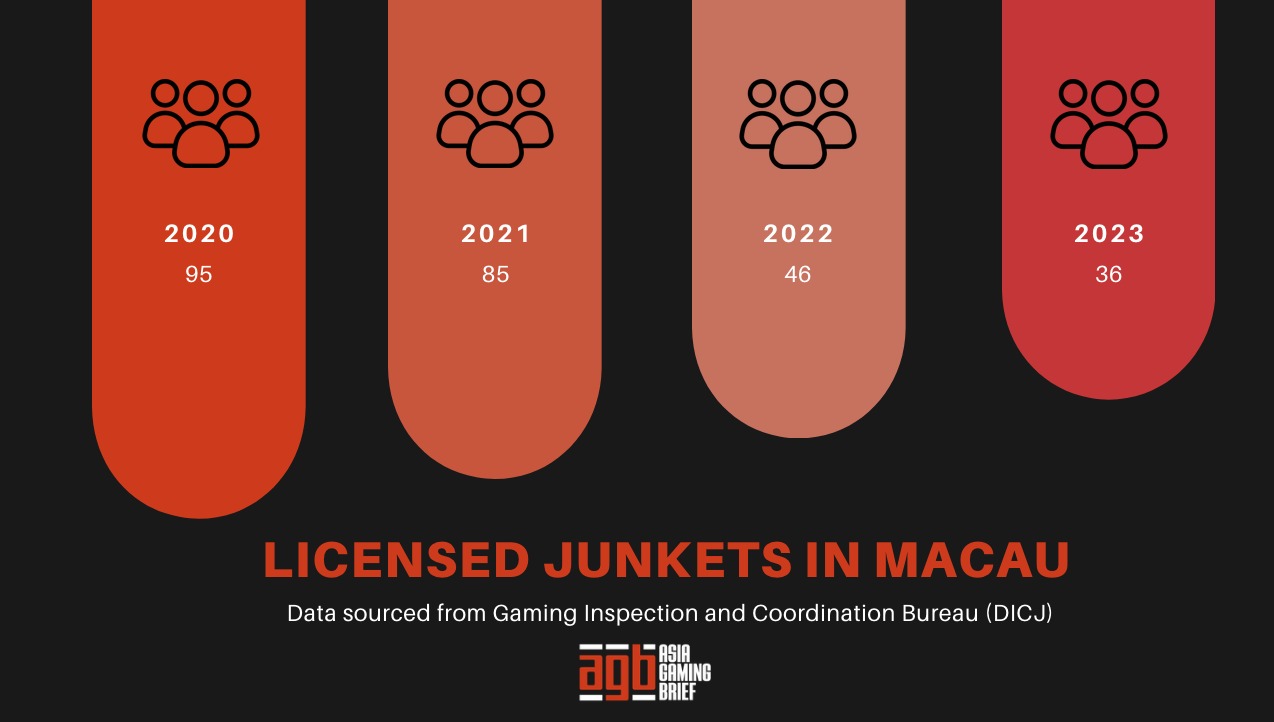 Although the Chinese Immigration Service no longer restricts certain people from traveling to Macau, some businessmen with bank loans will receive calls from local police once they set foot in Macau, said Lam.
He indicated that Macau's junkets are facing a very contradictory situation, as Macau's law allows concessionaires to extend gaming credit to players, but if they do so, collecting the loan is illegal in mainland China. "Some players took advantage of the law, suing against junkets in China's court."
In this case, Hong Kong would not have such a problem. In a gaming loan dispute, the junkets can sue the player directly in civil courts.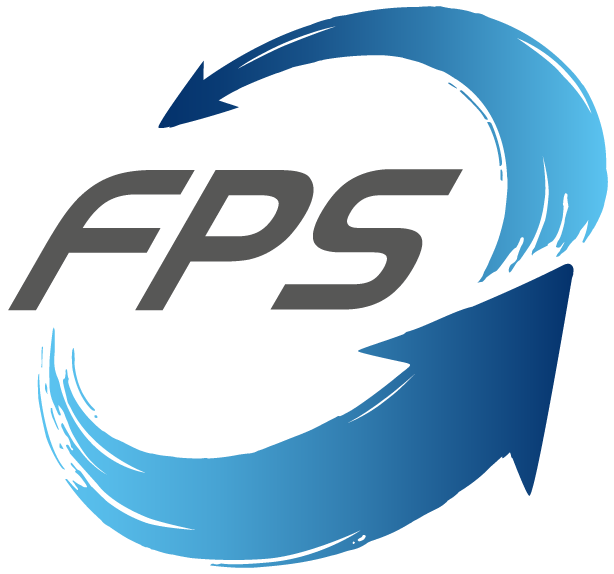 Lam also mentioned that compared to mainland China gamblers, Hong Kong clients could transfer money to Macau easily. Hong Kong has the Faster Payment System (FPS), and the maximum for instant transfers is also very high. "I have heard that a Hong Kong client borrowed HKD300 million ($38.3 million), and as long as it does not exceed HKD1 billion ($128 million), the transfer can be done immediately with the system," notes Lam.
Hong Kong also does not have a strict gambling advertisement ban. Lam recalled advertisements in Hong Kong's Tsim Sha Tsui for casino cruise boats.
Smarter VIP gamblers
The high-spending gamblers are becoming smarter, making junkets' lives harder. Lam said that under the new junket law, junkets are no longer allowed to share gaming revenue and can only receive a commission of 1.25% percent of rolling chip from concessionaires.
In this case, some high-spending gamblers can get this commission directly from gaming concessionaires, eliminating the junkets. And some gaming operators have more offerings, including food and hotel room coupons for players with a high volume of exchange rolling chips.
In addition, the Macau government has reintroduced a 5 percent commission tax payable by all junkets on commissions earned each month. High costs combined with poor performance forced junkets to lay off staff to stay afloat. "Many bosses are saving money by serving customers themselves," he said.
Different points of view
According to Deutsche Bank's research, Macau recorded a 35-40 percent increase in spending per mass visitor relative to 2019. However, Lam has a different point of view.
Lam considers that the high-spending gamblers have yet to return to Macau, as he shared that the satellite casinos had better gross win than big casinos. "In the satellite casinos, people bet small value, and players will not feel the shame of betting only 300 Hong Kong dollars ($39). He added that SJM's satellite casinos generated higher income than two of their main big casinos.
He believes that Macau's mass visitor spending is not possibly higher than in 2019, pointing out that some former VIP players shifted to mass. However, without gaming credit from junkets to multiply the bet volume, the bet spending per visitor will be much lower.
Satellite casinos have held their own recently. According to SJM's financial results, the nine satellite casinos under SJM recorded HKD650 million ($83 million) in gross winning in April – the Landmark Hotel, Hotel Fortuna, and Ponte 16 casinos had over HKD100 million win each.
Revenue from VIP baccarat amounted to some MOP8.56 billion ($1.06 billion) in 1Q23, which accounts for about 25 percent of the city's total revenue of MOP34.6 billion ($4.28 billion) for 1Q23. In pre-pandemic 2019, VIP baccarat revenue reached MOP135 billion ($17.7 billion), representing 46 percent of local casinos' gross gaming revenue.
At the peak of the city's junket/VIP sector in 2013, full-year VIP baccarat revenue hit MOP238 billion ($17.7 billion), accounting for 66 percent of that year's record-breaking tally.