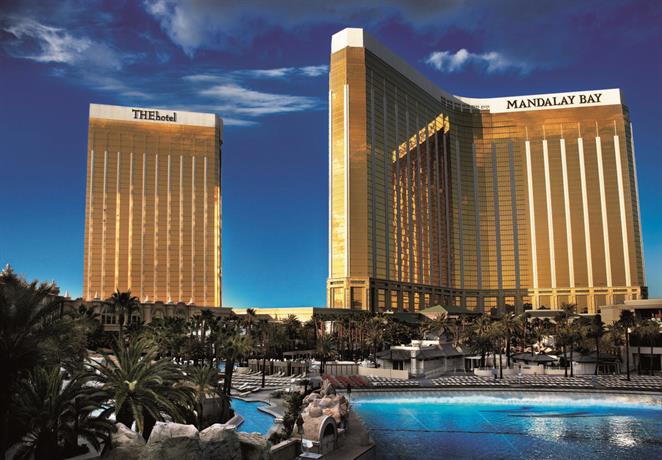 Casino real estate giant VICI Properties is going to completely take over the Las Vegas MGM Grand and Mandalay Bay properties, acquiring financial behemoth Blackstone's 49.9 percent stake in a deal worth 'approximately $1.27 billion' in cash.
VICI will also assume 49.9 percent of the properties' $3 billion in existing debt, which matures in 2032.
The deal is expected to be finalized in 'the first quarter of 2023', according to a release, with MGM Resorts International to continue to lease the properties from VICI. Upon the next rent escalation on March 1st, 2023, the lease 'will generate annual rent of approximately $310 million'.
Under the deal, the group will now have 100 percent ownership of 321,000 square feet of gaming space, with 191 table games and 2,235 slot machines and electronic table games, 11,000 guest rooms and suites, 3 million gross square feet of exhibition and meeting facilities, all spread across 226 acres on the Las Vegas Strip.
Speaking about the new acquisition, the CEO of VICI Properties noted that "We're excited to further our investment in MGM Grand Las Vegas and Mandalay Bay, two of the largest and highest-quality resorts in what we believe is the leisure and convention destination with the most compelling future demand outlook. This transaction also provides us with the opportunity to further grow our partnership with MGM Resorts International as they look to capitalize on the growing vitality of the South Strip."
King of the Strip
In March of this year, VICI – a spinoff of Caesars Entertainment Corporation – completed a $17.2 billion buyout of MGM Growth Properties (including about $4.4 billion in cash), acquiring its stake in Mandalay Bay and MGM Grand, as well as The Mirage, Park MGM, New York-New York, Luxor and Excalibur.
The real estate giant however does not step in to operate the properties, merely collecting rent from the companies that manage the newly acquired real estate.
VICI now defines itself as a real estate investment trust that 'owns one of the largest portfolios of market-leading gaming, hospitality and entertainment destinations, including Caesars Palace Las Vegas, MGM Grand and the Venetian Las Vegas, three of the most iconic entertainment facilities on the Las Vegas Strip'.
Las Vegas Sands announced the sale of it's the Venetian, Palazzo and Sands Expo and Convention Center to VICI and investment group Apollo Global Management for $6.25 billion in March of 2021.
In total, VICI owns 43 gaming facilities, comprising over 122 million square feet and 58,700 hotel rooms. It also holds 34 acres of undeveloped Las Vegas land.
On the strip alone, before the new deal, VICI owned 1.2 million square feet of casino space and nearly 48,000 hotel rooms.