Vietnam's Hoiana resort, whose grand opening has been pushed back due to the pandemic, is finally welcoming tourists again and Chief Marketing Officer Jit Ng sees strong potential in the country's tourism market once restrictions are fully lifted. In today's Face-to-Face interview, Ng talks to us about the positioning of the Hoiana brand as a luxury destination and the changing use of influencers in the resort's marketing strategy.
AGBrief: What's the situation on the ground in Vietnam now?
Jit Ng: I'm very optimistic because for the last two years we have been living in isolation, at least in the majority of Asian countries, so many are yearning to revisit their favourite destinations. Vietnam is a top tourist destination in Asia. But I'm also very pragmatic and take into consideration facts such as quarantine that might suppress that appetite. As countries downgrade their quarantine levels, we should see a big surge of travellers coming back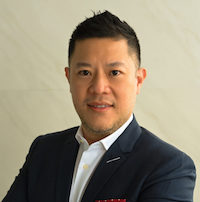 AGBrief: How much potential do you see in Vietnam as both a tourism market and a gambling destination market?
Jit Ng: In central Vietnam, tourism was a key industry before the pandemic and Danang itself had about 15.5 million arrivals in 2019, which shows a huge market potential, with about 40 percent from China, and close to 40 percent from Korea. We see huge potential for tourism in central Vietnam. The gastronomy here is spectacular. We have beautiful beaches and friendly people.
The best part about Vietnam or central Vietnam, is you can go to the beach today and go mountain hiking tomorrow. In terms of gaming, Vietnam is at the early stages of development, so there is still a lot of opportunity for us.
We are the only integrated resort here in central Vietnam. From a gaming perspective, we see a lot of opportunities because more and more of our gaming customers are not only looking for just gaming, they're also looking for great experiences, or real authentic experiences, which is what we can offer them.
AGBrief: What is your primary focus going to be at Hoiana?
Jit Ng: Hoiana is a fresh face in the industry. We haven't even had our own official launch yet. I see us as a challenger brand. It has much more potential than just a casino because we are like an urban township. We have many hectares of land that we need to develop. That covers hotels, resorts, villas, and other commercial districts as well. I'll be spending much of my time in building Hoiana's brand equity and its position as a luxurious integrated resort here in Vietnam.
AGBrief: How will Vietnam make up the gap from the likely absence of visitors from China?
Jit Ng: Before the pandemic, there were a huge number of visitors from Vietnam and Korea coming in. Right now, with China pursuing a zero-COVID strategy, we will probably not focus on them until they resume their travels. Our focus is really on those countries that are lowering their quarantine requirements and resuming direct flights into Vietnam.
AGBrief: How does your marketing strategy have to change to pivot to those different markets?
Jit Ng: There's really no one size that fits all for those markets. If you look at markets like Korea and Taiwan, they are very different in size and cultural preferences, while languages also come into play. Every single one of our guests also wants a curated experience that is relevant to their needs. That makes us unique in how we cater to our different customer base. With our vision to become the preeminent, luxury integrated resort here in Vietnam, our strategy is about curation of experiences for every single one of our customers.
AGBrief: How will you use digital channels, social media in your strategy?
Jit Ng: The adoption of digital has gone through the roof in the last two years with the introduction of work from home and social distancing. Digital has come to the forefront of everything we do in all our marketing plans, because it's the most effective medium in the world right now. We are most actively advertising on digital platforms right now.
AGBrief: What are you finding to be most effective at the moment? And again, does that vary as per market?
Jit Ng: Influencers play a very big role in bringing our Hoiana experiences to life from different perspective. Influencers play a huge role, because they will be able to see our resort from a very different point of view and it could be a point of view that some of our customers will find very refreshing as well. The other part of the strategy is that we will be looking at our database and maximizing the usage of data to understand how our customer needs are going to be met, and we will use that to drive our strategies in terms of digital promotions.
AGBrief: We had heard that influencers in China are not as popular as they once were, what are you seeing in other markets?
"Influencers play a huge role, because they will be able to see our resort from a very different point of view and it could be a point of view that some of our customers will find very refreshing as well."
Jit Ng: Within the markets that we are focusing on right now, the influencers are still very strong. It might not be those big influences, but there are micro-influencers, and even influencers nowadays are broken down into the key opinion leaders or key opinion consumers (KOC). KOC is one of the biggest growth areas because they are paying customers who will write about you.
Working in collaboration with them is sometimes beneficial because they provide us with really good feedback in how we can be better in terms of service, our amenities or offerings because they're actually paying customers as well. Even within the influencers, there has been a huge change in the last two years after the pandemic, and we are no longer just focusing on one big influencer, but actually multiple different segments of micro-influencers.
Some are good at talking about hotels, some are good at talking about food, some are good in nature experiences. So that is how we start splitting things up.
AGBrief: Hoiana is a luxury experience and there have been a lot of problems in the VIP market of late, especially in China. How do you see that evolving?
Jit Ng: In the short term, there will be an adjustment period for operators who rely heavily on them. However, if you look at the luxury market, it has been enjoying record-breaking growth. There has been an increase of about 48 percent in China's domestic sales of personal luxury goods in 2020 and a 36 percent increase in 2021. In total it adds up to about RMB470 billion, almost doubling in two years, so there is still a good appetite for luxury goods and luxury travel. We are in the right position to welcome this very discerning traveller who is seeking that kind of experience.
AGBrief: Are you working with junkets?
Jit Ng: We have already stopped working with junkets.
AGBrief: How do you see the Hoiana brand positioned, what is unique?
Jit Ng: The biggest difference about Hoiana is authenticity and that's hard to find. We have real nature, we have real experiences and we have a stunning four-kilometre white sand beach. We are also near to a UNESCO World Heritage Site that has been around for a long time, which is about 15 minutes drive away. In our research, we believe that our affluent customers are already looking for that kind of experience. Not just a five-star hotel or great gaming, but also some experience beyond that.