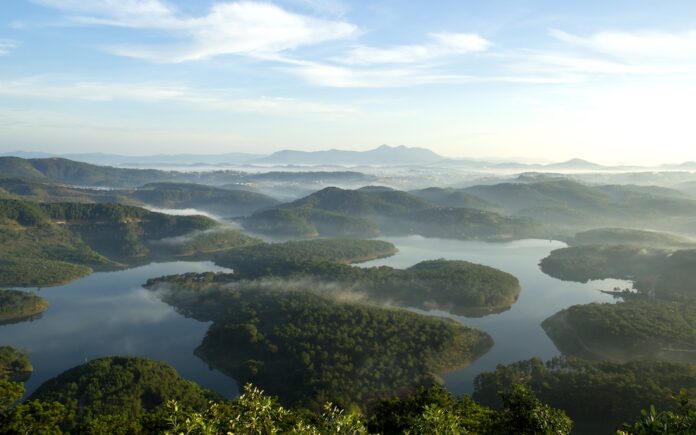 Authorities in the Lam Dong province of Vietnam's Central Highlands region are currently pondering a proposal to build for a casino and night market to boost tourism.
The city is already a popular tourist destination, featuring French colonial architecture, with the casino planned for the region's popular Valley of Love tourist hotspot.
The proposal also follows other pushes by major Vietnamese cities to allow casinos – such as one in Ho Chi Min city to allow casinos in five-star hotels, open to locals as well as foreigners, with plans sent to the country's National Assembly for evaluation.
The reports do not indicate whether Da Lat is aiming to allow locals to gamble in the proposed casino.
It also comes after the government announced it was expanding its three-year pilot program, under which locals are allowed to gamble at select properties.
The only current casino allowing local gamblers is Corona Resort & Casino, in Phu Quoc.
Between 2019 and 2021, the casino served some 240,560 customers, 65 percent of which were Vietnamese, note reports.
However, the local clients spent some $5.9 million at the property since its opening, just 5 percent of the casino's total revenue.
A second casino was also set to be included in the pilot program – an under construction property in Van Don, in Northern Vietnam. As of October, the project had not yet received approvals for investment, note reports.
The plans were to extend the pilot program for two years, as well as include two new casinos – in Da Nang and in Khanh Hoa province.
At the Phu Quoc casino, gamblers must be over the age of 21.
The new Finance Ministry's proposal to the government notes that locals must provide evidence of monthly earnings of at least $424, providing a monthly payroll report indicating earnings for the last three months from the date of entering the casino, as well as bank records.
Casinos would also be required to keep records of player income for a period of five years.
Vietnam allows gaming in nine casinos in the country – located in the Quang Nam and Quang Ninh, Hai Phong, Lao Cai, Ba Ria, Da Nang and Phu Quoc provinces.