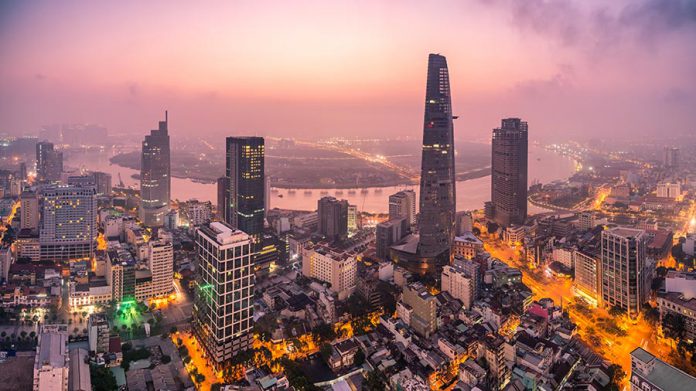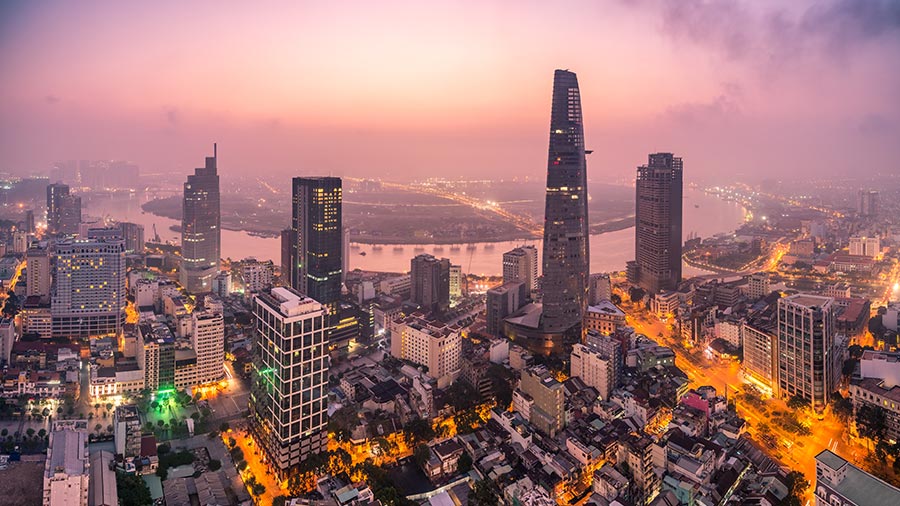 Vietnam's Ho Chi Minh City would be a major lure for casino investors, with strong market potential, but the local government's proposal to expand its gambling offering is likely to fall on deaf ears in Hanoi, according to a leading gaming analyst.
Earlier this month The People's Committee of Vietnam's Ho Chi Minh City put forward a proposal to allow casinos in five-star hotels, at which locals may be permitted to gamble, as part of a raft of measures to improve nightlife.
Local media reports that the proposals have been sent to the city's National Assembly.
Locals over the age of 18 and tourists would be permitted to gamble in the casinos under the proposals.
All but four casino projects in Vietnam are barred from allowing Vietnamese nationals to gamble and none of them are in the two biggest cities, Ho Chi Minh in the south and the capital Hanoi.
However, Ho Chi Minh is home to 15 slot parlors in five-star hotels and prior to the pandemic, these were performing strongly.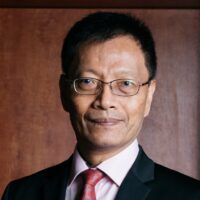 Ben Lee, managing partner of IGamiX Management & Consulting, which has advised on numerous projects in the country, estimates that in 2019 the clubs were generating annual gross gambling revenue of about $300 million. 
The parlors are supported by the country's large and growing expatriate population, which consists of Singaporeans, South Koreans and increasingly Mainland Chinese, as businesses move out of China in search of lower costs and to avoid U.S. tariffs on Chinese goods.
The city has a population of more than 8 million people and had around 100,000 expats in 2019, according to the Vietnam Real Estate Association. In addition it has a large number of Vietnamese who hold foreign passports who fled as refugees and have returned to their country.
This segment, known as Viet Khieu, is being actively wooed by the city government to help the economy rebound post Covid.
All of this adds up to significant market potential. Even without the locals, Lee said the market would be able to support a $2 billion integrated resort.
The trouble is, it's not likely to happen due to the detrimental impact on those local companies which already hold local licenses.
"It would cut the legs out from the local developers who have agreed to develop tourism in more remote areas," he said.
Vietnam announced a pilot program to allow local gambling in two remote casinos to spur tourism in 2017.
Sun Group is developing a large-scale resort in Van Don in the far north of the country, which is still under construction. Spread over 2,000 hectares, it will feature a golf course and a world-standard horse race track, as well as retail, apartments and exhibition areas.
The group agreed to large-scale infrastructure development, including the construction of an international airport, to open up the area to tourism.
The second resort is the Corona Casino & Resort on Phu Quoc island in the far south, which was developed by Vinpearl.
The program was recently expanded to allow locals gambling at two other resorts being developed by the local companies, one is the Sun World Ba Na Hills, which is an existing French-themed property in the center of the country near Danang. It currently does not have a casino.
The other is yet to be built near Nha Trang City. Vinpearl Co. announced the proposed construction of a new VND50 trillion (US$2.2 billion) IR on Hon Tre in March last year.
Lee also doubts that the government would allow a full-foreigner only casino in the city. But if they did, this would have a direct impact on the Intercontinental Grand Ho Tram, which is a popular weekend destination for Ho Chi Minh residents.
For Vietnamese residents without foreign passports, the only option is to leave the country. Prior to the locals gambling program, Vietnam was losing about $800 million a year in tax revenue from locals traveling to casinos in Cambodia.
Lee said the Vietnamese have a strong propensity to gamble and were the second wave of Asian gamblers to hit Australia's casinos. First it was the Hong Kong Chinese and then the Vietnamese, who had lower capital, but played longer and drank while they played.
The third wave was the Mainland Chinese, which eclipsed the prior two.