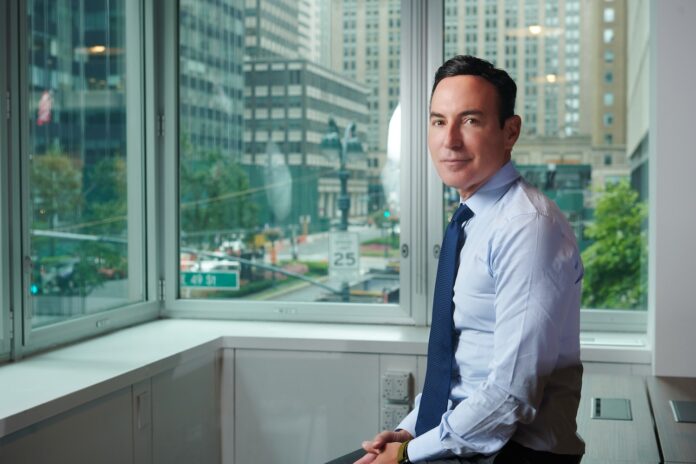 Jason Ader, Chairman and CEO of 26 Capital, has urged the incoming Philippine government to make it clear to its own citizens and allies that the rule of law is paramount and that foreign tourists, business leaders and investors can work, play and invest without fear their businesses will be disrupted.
Ader, whose special acquisition vehicle is merging with the parent company of Okada Manila, made the comments in an emailed response to Asia Gaming Brief about the takeover of the resort by a group led by Japanese billionaire Kazuo Okada. 
The industry veteran said in his opinion Okada's seizure of the board of Tiger Resort, Leisure & Entertainment is totally illegal. 
Okada, together with Antonio Cojuangco and Dindo Espeleta, entered the Entertainment City resort and ousted management after receiving a status quo ante order from the Supreme Court. The provisional ruling stipulated that Okada be restored as chairman and CEO, positions he was ousted from in 2017 after allegations of embezzlement.
The group claims its actions are legal, per the court order, while the Philippines Amusement and Gaming Corp. (PAGCOR) has also said it needs to follow the law.
"Being a mere shareholder of one share of a corporation that has more than five billion shares does not entitle you in any manner to take over the premises, take control of management and to forcibly evict everyone that stands in your way," Ader said.
"Investors in the Philippines and around the world are watching and are horrified. Important industry veterans and investors are watching from Macau and Las Vegas, and they are shocked and appalled. My phone has not stopped ringing from my friends and colleagues that run gaming companies in Macau and Vegas."
He adds the issues can be addressed by the incoming administration of President Ferdinand Marcos Jr and the local gaming regulator restoring the lawful management team.
The TRLEI board and its lawyers are "working around the clock doing everything that they can and are exhausting all legal means to have this issue resolved ASAP."
Despite the situation, 26 Capital is pressing on with its merger, which will result in Okada Manila's parent being listed on the NASDAQ Stock Exchange. 
When asked whether the situation will deter investors, Ader points out that the management team had increased Okada Manila's revenue for 2021 to almost $400 million, an increase of 24 percent over 2020, exceeding forecasts by $80 million. Adjusted EBITDA beat projects by more than 122 percent.