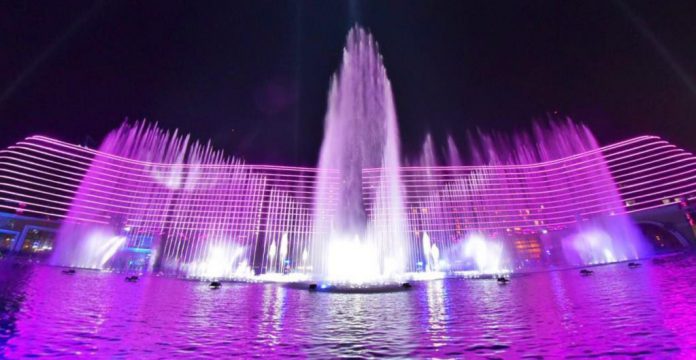 The Philippines Amusement and Gaming Corp. (PAGCOR) has said it will investigate Tuesday's forcible takeover of Okada Manila by a group linked to its former chairman, Kazuo Okada.
PAGCOR Chairman Alfredo Lim told Reuters that he was "shocked to read there was violence and intimidation" in the incident in which a group of about 50 people, led by Tiger Resort, Leisure & Entertainment's (TRLEI) former board member Tonyboy Cojuangco, stormed into the Entertainment City resort.
Local television has broadcast images of skirmishes in the dark after the group, which included a sheriff, local police and private security guards turned off the electricity. They then forced board members, who were meeting at the time, to leave.
In a statement, TRLEI said they had used brute force and intimidation to compel legitimate officers to vacate the building, which is the largest resort in Manila's Entertainment City.
Parent company Universal Entertainment said the actions carried out were serious criminal offences and TRLEI will immediately file criminal charges.
The events come just weeks after the Philippines Supreme Court issued a "status quo ante" order that ruled Okada should be reinstated as chairman and CEO of the company.
Okada has been in a long-running legal tussle with TRLEI, which ousted him and chief operating officer Takahiro Usui from the board in June 2017. The company subsequently accused Okada of misappropriating $3 million in TRLEI funds.
He was also ousted from the board of parent company, Japan's Universal Entertainment, which brought three alleged fraud cases against the executive.
After a series of legal setbacks, Okada won a major victory in the Philippines in January this year, when the Court of Appeals quashed the embezzlement charges and the warrants for the arrest of the two men issued by a regional trial court in Paranaque City in 2019.
According to the latest court ruling, which was issued on April 27 and obtained by AGB, Okada filed an "extremely urgent omnibus motion," on April 6th.
The motion prays that a status quo ante order and/or an ex parte temporary mandatory injunction be issued to restore petitioner to his status prior to the ongoing controversy, as sole representative of Tiger Resort Asia Limited (TRAL) in Tiger Resort Leisure and Entertainment, Inc. (TRLEI) and as Director, Chairman and CEO of TRLEI."
TRLEI has sought an Urgent Motion for Reconsideration to ask the Supreme Court Second Division to reconsider or revoke its status quo order.
"While awaiting action from the Supreme Court, representatives of Kazuo Okada, together with the Sheriff and witnessed by PAGCOR, reinstated him (Kazuo Okada) as sole representative of Tiger Resort Asia and Chairman and CEO of Okada Manila," the billionaire Okada's side said in a statement.
It added that Antonio Cojuangco will be president, while Dindo Espeleta will be vice chairman.
"All operations remain business as usual," it said.