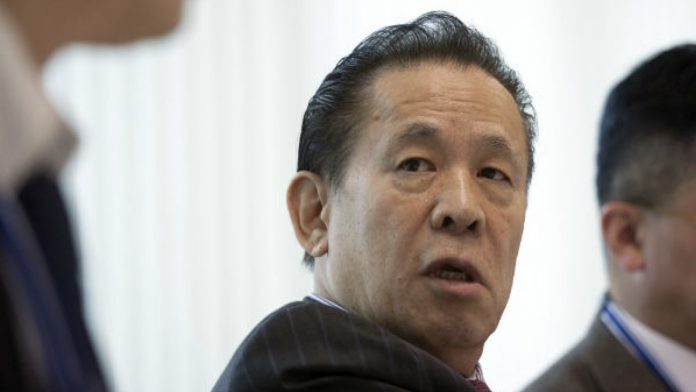 A group linked with Japanese billionaire Kazuo Okada has "illegally and violently" taken over Okada Manila, according to operator Tiger Resort Leisure Entertainment (TRLEI).
In a statement, TRLEI said they had used brute force and intimidation to compel legitimate officers to vacate the building, which is the largest resort in Manila's Entertainment City.
The events come just weeks after the Philippines Supreme Court issued a "status quo ante" order that ruled Okada should be reinstated as chairman and CEO of the company.
TRLEI said a group led by former board member Tonyboy Cojuangco arrived with about 50 private guards and police officers of Paranaque City Police and a sheriff of the Regional Trial Court of Paranaque City.
The operator said the group claimed it had a court order, but refused to show anyone their writ.
"We are appalled at the blatant disregard of authority by the group of Mr. Cojuangco….they arrived with a private security group who forcibly carried the legitimate members of the TRLEI Board out of the property premises," said Divina Law Senior Partner Atty. Estrella Elamparo.
Okada has been in a long-running legal tussle with TRLEI, which ousted him and chief operating officer Takahiro Usui from the board in June 2017. The company subsequently accused Okada of misappropriating TRLEI funds. 
He was also ousted from the board of parent company, Japan's Universal Entertainment, which brought three alleged fraud cases against the executive.
After a series of legal setbacks, Okada won a major victory in the Philippines in January this year, when the Court of Appeals quashed the embezzlement charges and the warrants for the arrest of the two men issued by a regional trial court in Paranaque City in 2019.
According to the latest court ruling, which was issued on April 27 and obtained by AGB, Okada filed an "extremely urgent omnibus motion," on April 6th.
The motion prays that a status quo ante order and/or an ex parte temporary mandatory injunction be issued to restore petitioner to his status prior to the ongoing controversy, as sole representative of Tiger Resort Asia Limited (TRAL) in Tiger Resort Leisure and Entertainment, Inc. (TRLEI) and as Director, Chairman and CEO of TRLEI."
That motion was granted by the court, which asks the respondents to file "comment on the petition, not a motion to dismiss within ten days."
It's unclear what the immediate implications are for TRLEI or its planned merger with U.S. special acquisition vehicle Capital 26. AGB has reached out to both for comment but has received no response as of the time of publication.
Elsewhere, Okada's efforts at remediation have proved unsuccessful. In September last year, The Supreme Court in Tokyo dismissed Okada's appeal against the Universal Group. In February this year, a U.S. appeals court ruled against Okada in a separate court case involving Wynn Resorts. He was ordered to pay $50 million in legal fees and interest to law firm Bartlit Beck.