Galaxy has upped the game. According to gaming expert Ben Lee, the new Raffles Hotel has "reached a whole new level of luxury gaming", pushing the other five operators to innovate and compete in a new echelon they haven't yet faced. Meanwhile, Macau's 3Q23 results, as announced by the city's gaming watchdog, show few surprises, as mass dominates – while raising questions over what exactly premium mass is.
"This property has set a new bar for others to emulate," notes the IGamiX Managing Partner.
The initial strong success of Wynn's luxury-based model paved the way for Macau gaming operators to seek higher ground, a strive that Lee opines has been stagnating in recent years, as a mass market focus has taken hold.
The new player in town could be worrisome to the VIP and premium mass handle of other operators, as players are seeking the latest and greatest, already familiar with Macau's current gaming halls and looking for the newest, most compelling and rewarding player experience.
Lee opines that players are now spoiled for options, judging their new location of play based upon which offerings operators can give to them free of charge, known as comping.
The process itself, one which gaming pioneer Steve Wynn was against, has seen a sharp rise in recent years, with player reinvestment packages rising from a 15 percent share to around a 40 percent share this year.
"This basically means the people who are winning market share have done so by buying said market share through player reinvestment […] the Raffles signals a new strategy to compete on pure luxury experience rather than mere price points," notes Lee.
Regarding Galaxy itself, this process is likely to be reflected in its 4Q23 results, with new openings such as Raffles demonstrating the ongoing need to lure customers (both new and old) through incentive packages – as all six gaming licensees compete for the same high-rollers.
This begs the question of how accurately non-gaming spend can be measured, as the casino portion of properties essentially props up the hotel and other IR arms, covering the costs of players supposedly at market rates.
But sometimes this isn't always the case, notes Lee, with some expenses tagged at merely 50 percent of their actual market value, allowing for operators to legitimately fudge the data – providing them both with a lower player reinvestment figure and less tax.
The process of player reinvestment is only likely to increase going forward, notes Lee, Outstanding lines of credit, usually issued in the form of rolling chips, are merely rolled over at the end of each month until such time as the casinos decide to write them off as bad debts, sometime up to two years down the track.
The process also brings into question the idea of VIP versus premium mass, an issue highlighted by the breakdown in 3Q23 gross gaming revenue published by the city's gaming watchdog, the Gaming Inspection and Coordination Bureau (DICJ).
What is premium mass?
Mass play made up around 76 percent of Macau's gross gaming revenue (GGR) during the third quarter, according to DICJ data, with VIP Baccarat play shrinking slightly from the second quarter, as the effects of government policies and a general market shift led to a refocus on mass.
But the figures can be misconstrued, notes Lee, as the idea of 'premium mass' is entirely defined by each individual operator.
To clarify, VIP play is calculated by the DICJ as that which takes place in VIP-defined zones (registered with the regulator) – normally reserved for junket operators. But with the new shift, operators have retooled many of the VIP spaces to serve as premium mass, with each setting their own relative figure for what that encompasses.
And, despite Golden Week in 4Q23, VIP play is unlikely to outperform what has been seen in previous quarters.
"I think the amount of VIP versus mass play is fairly stable now. And that is because the phenomenon of junket agents being categorized as program players has also stabilized," notes Lee, estimating GGR for October at around MOP15 billion to MOP16 billion, with total 2023 GGR to reach somewhere "a tad below the MOP180 billion mark" this year.
But exactly what portion of that is defined as the 'premium mass'?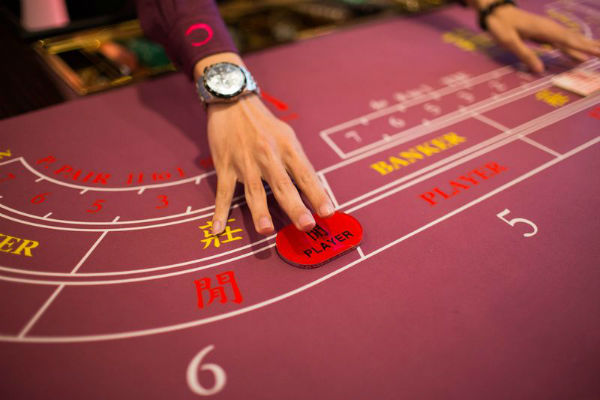 Premium mass is not, in fact, a concept defined by the government. Each operator is able to tell its shareholders how much premium mass play it has garnered, based upon the limits it itself sets as higher-volume play – with hugely differing figures to define the segment.
Lee defines premium mass as an "artificial construct", noting that many zones which were registered as VIP with the DICJ have now been retooled to act at 'premium mass', meaning that their figures still register with the gaming watchdog as being VIP play – artificially inflating figures for the sector which now is moving away from gaming promoters.
Macau has not been immune to rolling chip manipulation, with multiple operators previously selling rolling chips (which supposedly are exclusively for use on VIP gaming tables) on the mass floor, notes Lee. However, this process has now trailed off.
But the public data provides a murky picture of how quickly Macau is transitioning away from VIP, and how reliant it will remain on the high rollers to prop it up as it goes forward.