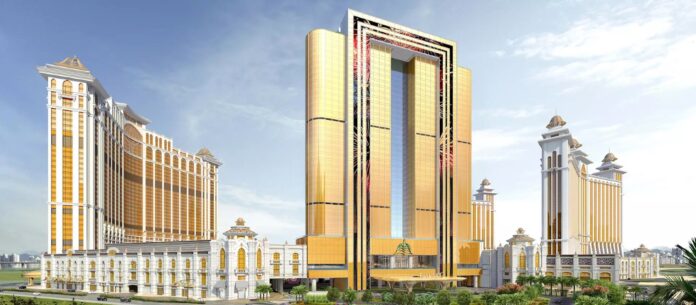 Gaming operator Galaxy Entertainment Group has initiated the soft opening of its new Raffles Hotel hotel in Cotai today. The all/suite hotel is a partnership between Galaxy with Accor and Raffles Hotels & Resorts, and features 450 suites.
'All suites are for invited guests only during the soft opening and a grand opening celebrating the addition of the remaining signature restaurants, bar, and a spa is expected towards the end of the year,' Galaxy announced.
The group indicated that the new property was imagined as the residence of a 14th-century Italian merchant, with a collection of unique artifacts from around the world. Raffles at Galaxy Macau is decorated throughout with art pieces, from Italian white Statuario marble to hand-crafted crystal chandeliers.
The hotel is part of the new complex developed by Galaxy, which includes other non-gaming offerings such as the Galaxy International Convention Center (GICC) and the Galaxy Arena, opened this April. They were the first non-gaming entertainment and MICE facilities launched under the company's new 10-year gaming concession that started on January 1st.
The opening was initially planned for the second half of 2021 but was later postponed several times due to COVID. This year, after lifting all travel restrictions, the labor shortage became the main reason that delayed its inauguration in the second quarter of the year.
The group is also preparing to open its new Andaz Hotel on September 15 of this year
Under its new gaming license, Galaxy has pledged to invest nearly 97 percent of the $3.5 billion total new investment in non-gaming, with further promises to diversify to overseas consumer markets.