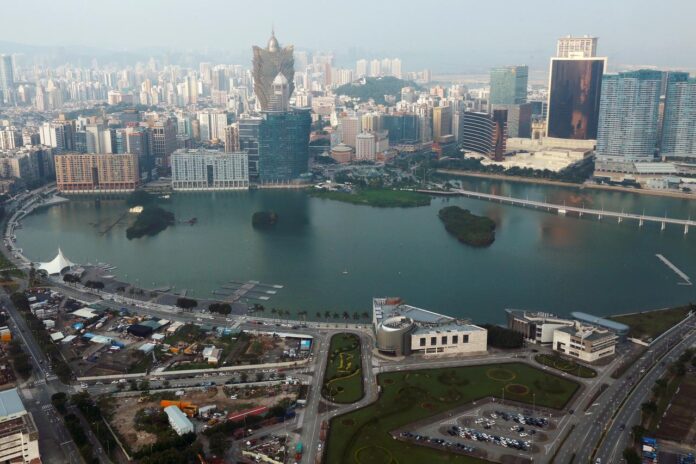 The record selloff in Macau operator stocks following the publication of draft gaming guidelines paints "a far more ominous picture than the reality of what has, or in many cases has not changed," Deutsche Bank said in a note.
The firm said the only certainty at present is uncertainty, with the proposed regulations filling in very few details.
"Certainly, the ambiguity of the declarations may yesterday was the catalyst, but we also believe these stocks, given their YTD performance prior to this week have been a source of frustration for investors given the fits and starts in the market since the outbreak of Covid-19."
"At a high level, we believe fear of the unknown, in this instance is the dominant narrative," coupled with investors taking note of developments in other sectors in Mainland China.
Deutsche said it still expects gross gambling revenue to continue to recover after a slow August and that this recovery will continue into Golden Week.
The bank addresses the five main points of investor concern, but in many cases finds there is not enough information to reach a meaningful conclusion.
For example, the laws state that more local ownership may be required. It says this appears to speak to the 10 percent shareholding cap for local directors being raised. However, there is no clarity on what this entails.
The government proposes shortening the 20-year concession period. Deutsche says any duration in excess of eight years would be acceptable to the investment community, although longer is preferable.
It says the discussion around sub-concessions, which will be eliminated, won't lead to the number of license holders being reduced to just three. "We believe this is largely a misunderstanding," it said.
A policy that would require greater control over capital distribution would make it harder for the operators to extract capital from Macau, however, it would also reduce the investment appetite of local Hong Kong investors, it said.
Lastly, with regard to increased supervision of operations, Deutsch notes that it doesn't see new regulations of having a material impact on "what is already a fairly washed out perception of recovery in the VIP segment.