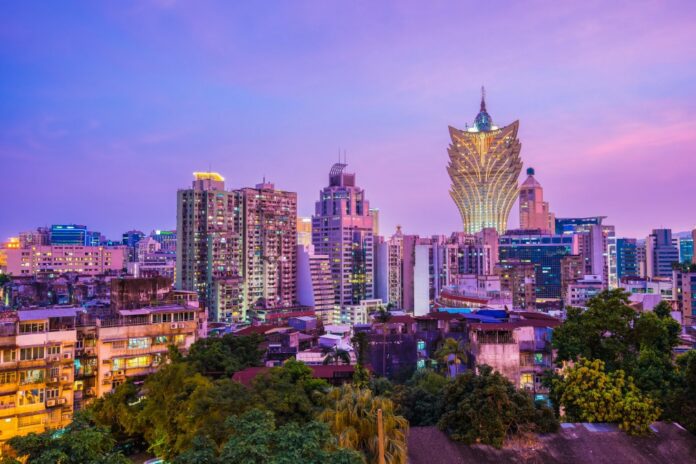 Macau's gross gaming revenue reached an estimated MOP$7.2 billion ($894 million) for the first 13 days of August. This suggests that last week's GGR increased by 7 percent week-on-week to MOP570 million ($70.76 million) per day, compared to MOP530 million ($65.8 million) per day in the previous weeks.
According to investment bank JP Morgan's weekly channel checks, the weekly improvement was attributed to seasonality and the diminishing impact of adverse weather, such as typhoons and floods.
In a note, analysts DS Kim, Mufan Shi, and Selina Li placed the daily average from August 1st to 13th at MOP553 million ($69 million) per day. This figure indicates that mass GGR is currently at 90-95 percent of pre-COVID levels. Given these circumstances, JP Morgan anticipates Macau's GGR will reach achieve 100 percent recovery by October.
The majority of Macau's 2Q earnings have now been released. So far, MGM and Wynn have exceeded expectations, while Sands and Melco's performance is in line with elevated expectations. The remaining companies will report soon, namely Galaxy (August 17th) and SJM (August 21st).
Macau's industry GGR is forecast to reach MOP184.2 billion ($22.9 billion) this year, according to the investment bank's projections.
Simultaneously, the Macau government estimates that the city's total GGR could potentially reach up to MOP180 billion ($22.3 billion) in 2023.
Macau's GGR reached MOP$16.66 billion ($2.07 billion) in July. This result marked a 4,083 percent year-on-year increase, reaching a 42-month high. The significant increase was due to the low base in July 2022, when the city experienced shutdowns.
Macau's GGR totaled MOP96.80 billion ($12 billion) for the first seven months of the year, reflecting a 263 percent increase from the previous year. This figure represents only 56 percent of the GGR of MOP174 billion ($21.6 billion) generated from January to July 2019.