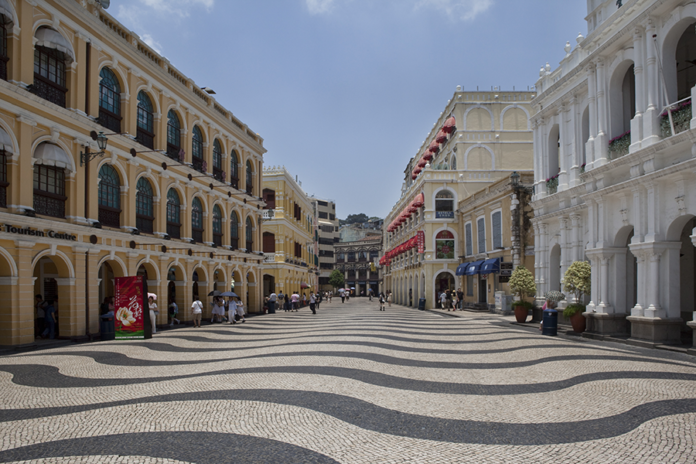 Despite visitation beginning to recover following the recent easing of travel restrictions with the Mainland, Fitch Ratings argues that Macau's continued low visitation levels, the potential for a viral variant to cause the reinstatement of travel restrictions and regulatory uncertainty are key risks that could lead to negative rating actions.
The firm's Macau gross gaming revenue recovery curve for 2022-2024 assumes revenues are 27 percent, 50 percent and 70 percent of 2019 levels, respectively. 
Relaxing strict coronavirus policies could result in a materially faster rebound in visitation and revenues, but the timing of such policy changes is uncertain.
Any major easing in the zero-COVID approach in the near term is unlikely.
Visitors originating from mainland China visiting Macau do not currently have a quarantine requirement, which Fitch views positively. Moreover, the testing requirement prior to entering has been relaxed modestly to a 48-hour window from 24 hours. China will resume eVisa and packaged tours to Macau in November, providing additional support to visitation and GGR.
Macau's COVID testing/quarantine policies have changed frequently during the past few years Fitch noted. Gaming recovery could be delayed with the reinstatement of tighter restrictions with higher infection rates.
Slower China economic growth could also negatively affect the gaming recovery, including for the valuable premium mass and higher-end players. Fitch revised China's GDP for 2023 to 2.8 percent in its September Global Economic Outlook from 3.7 percent in June, and its 2023 China GDP forecast to 4.5 percent from 5.3 percent.
Fith highlights that some Macau casinos are operated by subsidiaries of larger, globally diversified gaming companies that have healthier liquidity and meaningful exposure to markets where operating profits are at pre-pandemic levels or better.
The Firm expects more support mechanisms, such as Las Vegas Sands' and Wynn Resort Ltd.'s recent subordinated loan agreements with their respective Hong Kong-listed debt issuing subsidiaries, by healthier parent companies should negative cash flows endure.
Capital access for the operators' Hong Kong-listed subsidiaries, which are the primary debt issuers associated with Macau operations, is likely to remain limited until GGR recovers to levels closer to 2019 and the regulatory overhang from the gaming concessions subsides, Fitch's analysts argue.
Refinancing needs are modest until 2024 when some subsidiaries will start facing debt maturities, when concession renewal event risk will no longer be a concern. Positively, bond prices for Macau gaming issuers have rallied in response to easing travel restrictions.
Regulatory policy uncertainty is adding to the credit profile risk for Macau gaming operators. Fitch views the likelihood of incumbent concession holders failing to secure a new concession as low, but possible. Operators have invested billions of U.S. dollars in capital, are large local employers and critical government taxpayers and have supported the local and mainland government's broader policy goals, such as the Greater Bay Area Initiative.
Seven operators vying for six concessions, poses material event risk. An existing operator's concession could not be renewed, weakening the relevant debt-issuing subsidiary's financial profile. A loss of a gaming concession could result in an immediate multi-notch decline in ratings depending on the circumstances, which Fitch would then assess. 
The possibility of onerous capital commitments also remains a key unknown until the concession tender process is publicly outlined by the government, which could occur in the near term.