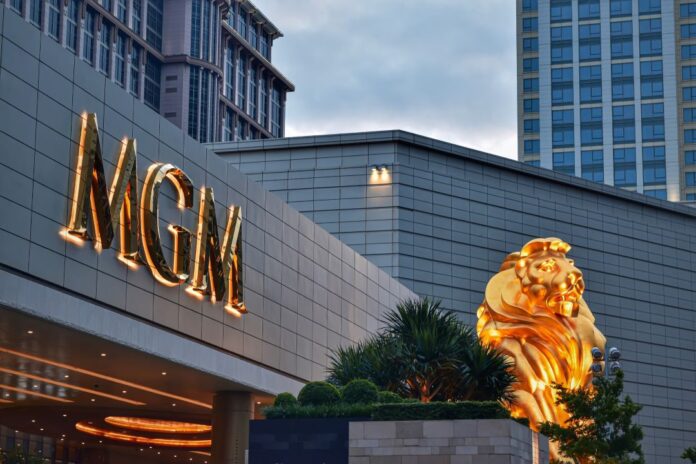 MGM Macau is going to set up new sales marketing offices along with its parent company MGM Resorts 'in new markets' under a new annual expansion plan aimed at luring more non-gaming and casino spend.
The group notes that the 'diversification of revenue sources is one specific requirement laid out by the Macau Government' and that all concessionaires are 'required to invest in growing revenue from overseas markets thereby reducing the proportion of business generated from domestic markets which includes Macau, Hong Kong, Mainland China and Taiwan'.
The new marketing offices, coupled with existing offices, 'will result in additional international customers visiting the Macau Properties for non-gaming attractions and also casino gaming'.
The Macau group will initially pay for the marketing offices, with a cost split later 'based on the aggregate gaming and non-gaming revenues generated for each Group' – referring to the MGM Group and MGM China.
The marketing offices operations will be led by Senior Manager Sean Lanni (Senior Vice President of International Marketing), with both MGM China and MGM Group to appoint a Designated Representative.
The group will calculate the total revenue generated by each marketing office based on the 'gaming revenue calculated based on Theoretical Win for gaming Customers' and 'actual revenue received in respect of non-gaming Customers for both the Macau Properties and the MGM Properties'.
The group has set annual caps on the MGM Group's expenses payable by the Macau group at HK$64 million ($6.15 million) for this year, HK$82 million ($10.45 million) for 2024 and HK$113 million ($14.4 million) for 2025.
The figures are a sharp increase from the figures seen in previous years, with the Macau group paying HK$4.16 million ($530, 590) in 2020, HK$3.36 million ($428,400) in 2021 and HK$1.2 million ($152,870) in 2022, as well as HK$1.1 million ($140,130) in 1Q23, under previous agreements now terminated.
The group notes that the changes will allow the Macau group 'the ability to quickly bring on new hires in overseas markets' using existing offices, 'a more cost-effective way to establish an international sales network than building marketing network independently' and 'greater influence over day-to-day operations of the Marketing Offices in order to drive a greater volume of business overall to both the Macau Group and MGM Group'.
The primary motive though is it allows 'the resources to reach its KPIs (Key Performance Indicators) arising from the New Concession Contract'. The new concessions came into effect on January 1st and last for 10 years.