Singapore-based online travel giant Trip.com has upgraded its AI-driven travel planning product to enhance its travel services.
According to Trip.com Group, the new AI-powered marketing is dubbed TripGenie, replacing the previous version called TripGen. The TripGenie is an advanced AI assistant incorporated into its mobile app, designed to revolutionize travel planning and booking.
The previous version, TripGen, was launched in February of this year. According to the company, by July it had served travelers in over 200 countries and regions, with twice the order conversion rate and a retention rate 30-40 percent higher than with average users.
The new version supports English voice and text input and Japanese, Korean and traditional Chinese text input. Future TripGenie upgrades will include a virtual tour guide feature, promising an even more immersive travel experience.
"Leveraging large language model technologies, TripGenie covers all aspects of travel, from detailed itinerary crafting to immediate bookings. Responding seamlessly to text and voice commands, it enhances the user experience by displaying images, and links, and swiftly directs users to relevant app results, saving precious time and effort," notes the group.
In itinerary planning, TripGenie is able to recommend tourist spots, shopping destinations, and maps, as well as provide booking links and images.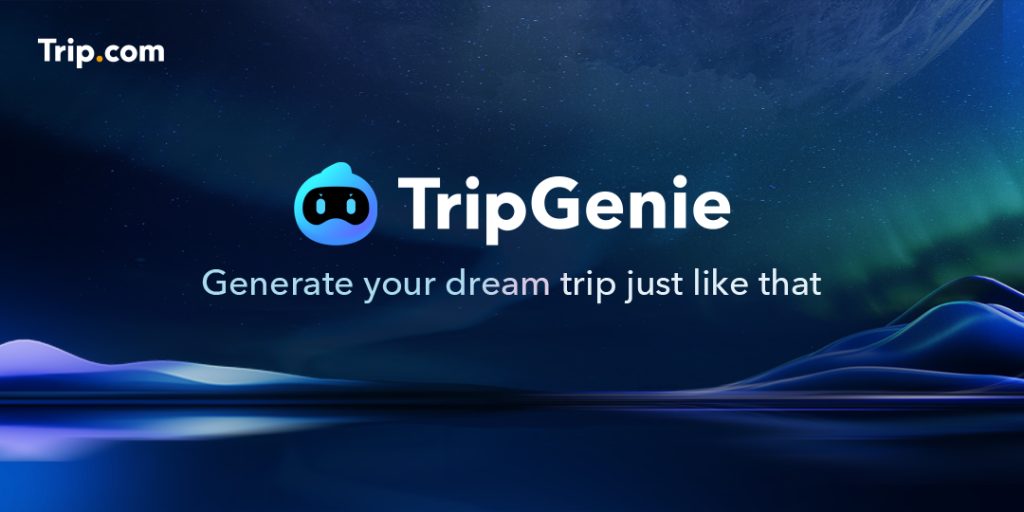 Trip.com has developed travel ranking content such as Trip.Deals, Trip.Best, and Trip.Trends for hotels, flights, and itineraries. These are integrated into TripGenie to enhance the quality of responses.
Schubert Lou, Chief Operating Officer, Trip.com, said: "With the immense potential of our generative AI technology, we're revolutionizing how we explore the world and shaping the future of travel for everyone. Since the beginning, we're driven to empower travelers with seamless and accessible experiences through persistent innovation and a relentless focus on user-centric solutions. Our goal is to simplify and personalize the travel experience, making it as enjoyable and effortless as possible for our users."
The firm believes that with its new AI-powered tool, "the travel planning experience is more personal, intuitive, and better than ever."