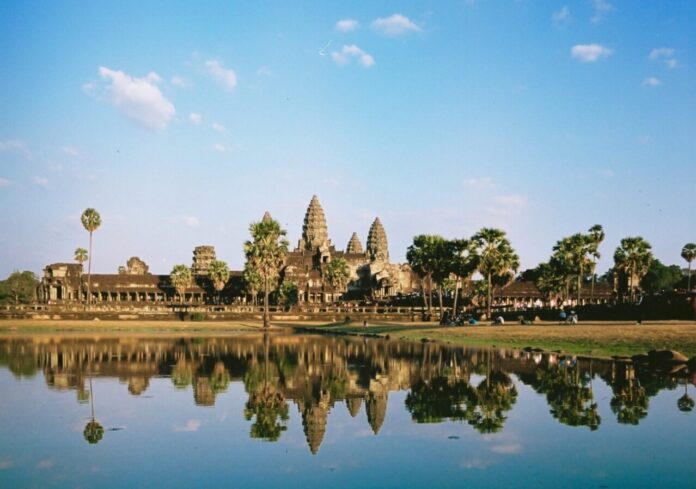 Nagacorp, the operator of Cambodia's NagaWorld, has undoubtedly been one of Asia's integrated resort success stories, though credit ratings agency Moody's is now sounding a note of caution about its expansion plans.
Moody's said the company's announcement this week that it plans to build a $350 million property close to the country's fabled Angkor Wat temple complex is "credit negative." 
It argues that the company's capital spending plans, which will amount to some $4 billion over the next five years will reduce the its liquidity buffer at a time when Covid-19 has "weakened the economic environment and made the pace of recovery uncertain for the gaming industry."
That the outlook is uncertain is undoubtedly true, though Nagacorp appears to be faring better than most. The company noted in its third quarter results that its mass market business had already recovered to 97 percent of pre-Covid-19 levels, while the more volatile VIP segment was at 71 percent.
A strong base of expatriate players in the capital Phnom Penh helped to support earnings. While Nagacorp has a significant advantage through an exclusivity agreement for a radius of 200 km around the country's largest city.
Digging deeper into the Moody's report, the firm says that although it's raising a red flag, Nagacorp is in a fairly enviable position.
The company has said it's in preliminary talks to arrange financing for the expansion and Moody's says its leverage is low enough to support additional debt.
It expects Nagacorp's leverage to drop to 1.0x in 2021-2022 from 2.5X this year and below its 2.5X downgrade guidance.
It's assuming that there will be an improvement in operating conditions given the upswing reported in Q3 and that a senior note will be repaid in May.
It may even be possible for Nagacorp to fund its capital expenditure through existing cash flow without resorting to debt. However, that might be to the detriment of the company's dividend payout policy. At 60 percent of earnings, the dividend if paid may pressure liquidity, Moody's argues.
As well as the newly announced Angkor project in Siem Reap, which won't contain gaming, Nagacorp is progressing with a $3.5 billion Phase 3 expansion of its resort in Phnom Penh. It's also building an IR in the Primorye gaming zone in Russia. Again for Moody's this is both a negative and a positive.
"These projects highlight Nagacorp's increasing appetite to expand its operations and entails execution risk, although this will improve earnings and cash flow diversification in the future and reduce the company's single-site operation risk."
---
Gambling law to boost tourism, industry standards
Cambodia has promulgated its long-awaited gambling law aiming to create jobs, boost the economy, and bolster tourism, as well as establish safeguards against money laundering and corruption. Finance Ministry spokesman Ros Phirun said the law also aims to screen and select potential investors by requiring higher criteria for obtaining a business license, such as higher minimum capital and a proper business plan. Online gambling is banned and the tax rate has been set at 4 percent for VIP and 7 percent for mass.
---
Visitor numbers drop 72% in first eight months
The number of foreign visitors to Cambodia fell 72 percent during the first eight months of the year to 1.22 million, according to Ministry of Tourism figures. China, Thailand and Vietnam were the largest sources of foreign travelers to Cambodia during the January-August period this year, the report said. It added that some 292,303 Chinese, 182,501 Thais and 180,095 Vietnamese came to the kingdom during the first eight months of this year, down 83 percent, 22 percent and 68 percent, respectively compared to the same period last year.