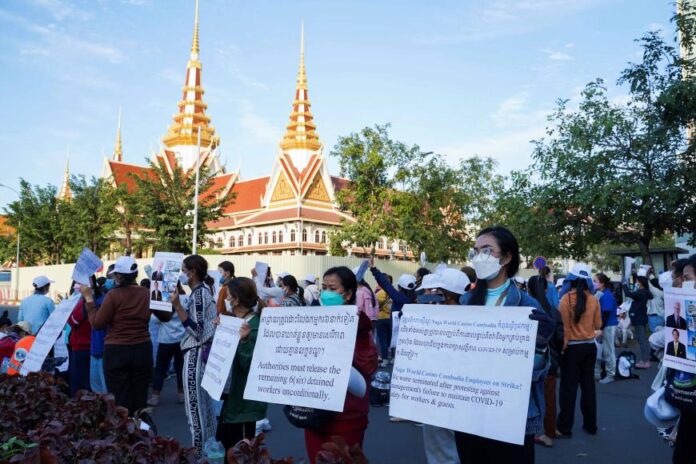 The Cambodian government is planning to hold high-level talks on Wednesday in an effort to resolve a long-running labor dispute at Nagacorp's NagaWorld property, which has resulted in the detention of 11 union leaders.
Minister of the Interior Sar Khen will lead the meeting, which will include ministers from the health, labor and justice departments, as well as Phnom Penh city government heads and national police, according to local media reports.
Activists welcomed news of the attempts to mediate. Khun Tharo, program manager for the Center for Alliance of Labor and Human Rights told Radio Free Asia's Khmer services that if the authorities act neutrally, there is a chance the dispute can be resolved.
The workers have been on strike since mid-December in a dispute over layoffs at the casino operator. The company said 360 out of 1,329 affected employees refused to accept its redundancy plan and issued the company with a strike notification on December 18th.
It has said that union membership has played no part in its downsizing decisions.
The treatment of the protesting workers has raised concern amongst international human rights organizations and the U.S. embassy in Cambodia, which urged authorities to accept the peaceful right to protest.