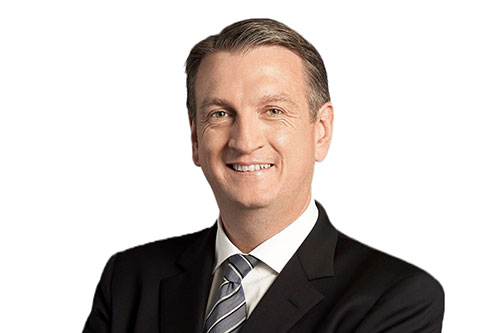 Embattled The Star Sydney is facing yet another hurdle, as its CEO – Scott Wharton – is resigning, effective from April 28th. Wharton is joining employee management company Smartgroup in July as its CEO, after only eight months in the role as head of Star's Sydney property.
The departure also leaves open the Star Group Head of Transformation position held by Wharton, which is set to be filled by Nicola Burke, current General Manager Transformation Office, stepping into the role of Chief Transformation Officer.
Burke will now be tasked with leading the group's return to compliance and earning back the trust necessary to satisfy two state casino inquiries into its operations.
According to reports, Wharton's exit is partially due to a AU$1 million ($670,000) salary package being offered to join Smartgroup. The resignation also corresponds with the ingress of new The Star Chairman David Foster, who succeeds Ben Heap – a management shift viewed as marking a new chapter for the group after allegations of widespread AML/CTF failings.
The Star announced in a Monday release that the departure of Wharton would also involve a "restructure" of the executive team, with 'two new appointments to be made'.
These include Burke's appointment, as well as a CEO successor, which The Star's CEO, Robbie Cooke, says the company is "well positioned to announce shortly".
"We still have a lot of work ahead, but the Board and the management team have an unwavering focus on proving our suitability to hold casino licenses in NSW (New South Wales) and Queensland," notes Cooke.
The Star reportedly recently pleaded guilty to new charges of breaching state casino legislation in Queensland, with sentencing scheduled for June.
This goes on the back of an $861 million half-year loss for the period ended December 31st, 2022, the proposed sale of its Sheraton Grand Mirage resort on the Gold Coast for $200 million, and an equity-raising and retail offer which brought in some $531 million.
Tax changes
The Star is also currently testing the waters about proposed changes to New South Wales casino act and tax rates that could result in an impairment of up to $1.11 billion.
The measures had been written into the budget by the coalition government, before recent elections, with new Premier Chris Minns telling media he wouldn't "speculate about future government decisions in relation to revenue" before his new ministry came into place later this week.
The head of NSW's Labor party had previously stated the group would not reduce The Star's tax rate if elected.