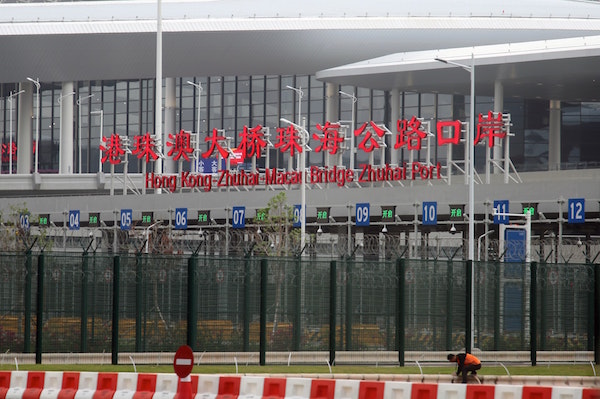 Good morning,
We hope that you had a joyous Christmas, but our work is not quite finished for this year. Through Wednesday of this week we will send truncated versions of our daily newsletter keeping you abreast of the latest headlines. Today we have our eye on the border restrictions that retightening in much of East Asia due to a resurgence of the Covid pandemic in some countries as well as concerns about the emergence of the more infectious UK variant Covid-19. We also take a look at a major development in Yokohama, where the mayor is effectively reversing her position on respecting a popular referendum on IR development.
First, the news
---
What you need to know
---
As we head into the final days of 2020, Covid-19 is once again ramping up in Asia creating new challenges for travel and tourism and triggering a new wave of restrictions. Over the Christmas holidays, most countries around the region have once again tightened their borders as new cases rise. The discovery of a new, highly contagious strain of the virus in the U.K. has heightened concern amongst regional authorities, many of which had been looking forward to restarting travel in the New Year.
Yokohama Mayor Fumiko Hayashi is effectively violating her promise to respect the results of a popular referendum on IR development. In mid-October, as citizen activists were engaged in two separate signature-gathering campaigns, one calling for Hayashi's recall as mayor and another calling for a popular referendum on IR development, Hayashi appeared to give her first acknowledgement that the people of her city might have some choice in whether or not an IR should be constructed. "If a referendum is held and there is much opposition to an IR, I would like to respect the results." She further clarified that "respecting the results" meant that the IR licensing bid would be dropped.
The year that changed the game
---
The event likely to have the most long-lasting impact is the NSW Casino Inquiry. Although a report is not due to be handed down by Commissioner Bergin until February 2021, evidence given during the hearings, as well as matters that have arisen in the course of submissions, have highlighted matters which any gambling licensee, whether based in Australia or overseas, should heed in conducting their business.
Efforts to authorize integrated resorts in Japan will continue, even as Japan is dealing with a change of government and a global pandemic. The government is expected to take affirmative efforts to advance the complex process surrounding the issuance of IR licenses; if it does not, it will risk further delays and the loss of interest in Japan by many of the major gaming companies.
It has been a really unique and indeed surprising year to say the least. When live sport ground to a halt earlier in the year, we lost 95 percent of our live sport feeds in a matter of days. That would have signaled logically some tough and challenging times for all in the sector.
AGB Initiatives
---


MEMBERSHIP | MAGAZINE | ASEAN | CAREERS