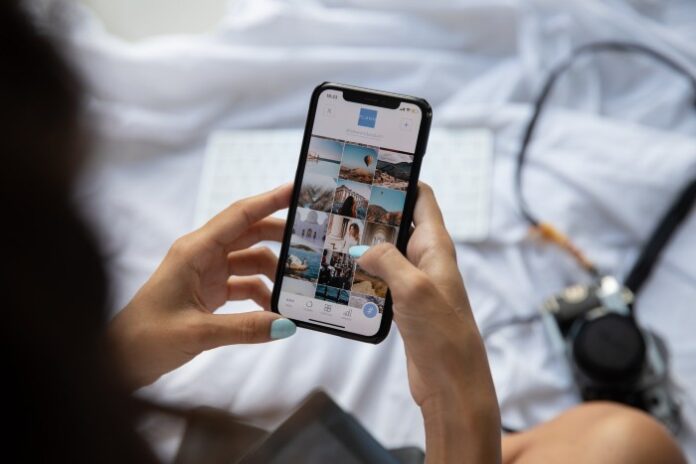 2020 was the year that changed the game. Locked in their homes hoping for the pandemic to blow over, consumers spent more time and money on mobile phones and apps than ever before.
Last year, mobile data analytics firm App Annie found 130 billion apps were downloaded in 2020, up 10 percent year-on-year, whilst mobile app spending increased by 25 percent to $50 billion in just the first half of the year. Time spent on devices also grew by around 25 percent compared to the year before.
So what does this all mean for those that develop for mobile? Today, we take a look at the top mobile trends that we expect to impact our industry in 2021.
5G Rollout
The rollout of 5G understandably slowed down in 2020 due to the pandemic. However, plans to resume works are already underway, with the GSMA expecting consumer adoption of 5G is on track to reach 20 percent of global mobile connections by 2025. It is also worth noting that 4G is expected to account for 57% of the global mobile customer base in that same year.
For our gaming industry, the faster connection speeds will have a significant impact for mobile app development. Developers will have the ability to integrated more features into their apps without a significant effect on the quality and performance.
John English of Global Market Advisors expects 5G to lead to a huge bump for in-play betting, and pave the way for more innovative and interactive technology.
"With the new 5G, in-play betting will be able to offer and accept far more wagers. Additionally, utilizing modern technology like augmented reality will allow us to overlay a betting screen with live data," he explains.
"For instance, point your phone at a football player, receive his stats place a bet, or buy his jersey all within the same app on your phone. New smartphones have not only added convenience to sports betting, with the newer technology casino games and esports have the ability to process games with incredible resolution and speed of play."
Live Video
Whilst there is no parallel to face-to-face interactions (yet), 2020 has allowed us to see the future potential of live video. During the year, video conferencing became one of the most in-demand tools for businesses. In 2021, whilst we're still getting a grasp on the pandemic, we'll continue to see live video being used to fill in for face-to-face meetings. In our industry, you may also see it starting to be used for applications such as customer service, according to Alex Czajkowski.
Data Transparency
Whilst this was not caused directly or indirectly by the events of 2020, we expect to see consumers continuing to be hyper-aware of their personal data and how it can and will be used by businesses. Being transparent about your players' data is being used by your organization will be paramount to gaining their trust.
Management of Misinformation
Perhaps it was a lack of information about the new strain of coronavirus suddenly gripping the world, perhaps we all had too much time on our hands whilst our mobile phones laid at our fingertips. 2020 was the year of the COVID-19 "infodemic", which has been described by the World Health Organization as "overabundance of information—some accurate and some not—that occurs during an epidemic".
Social media platforms have taken on themselves to address misinformation by clamping down on what they deem "fake news". The issues and moral questions surrounding this decision is likely to continue to be center stage for years to come.
Mobile Payments & Security
Prior to the pandemic, Asia Pacific was already leading the charge when it came to digital payments, making up for 46 percent of global digital payments. The push towards contactless-everything in light of the 2020 pandemic will mean that the next year will see more solutions relating to mobile wallets, contactless payments, and MPOS (Mobile point of sale) technology than ever before.
Mobile UX/UI
It would be impossible not to talk about the rise of mobile-everything without discussing one of the core requirements to its success. Steven Lau, an expert in user interface and user design believes that the future of mobile UX will revolve around the idea of "less is more".
"As with most apps and products, there are too many features that we [consumers] don't utilize and absorb," he says. "Innovating in the digital disruption era means giving users less, but it's also about giving them more relevant and personalized features," he adds. Steven's top tips for mobile developers in 2021 are:
Minimalistic UI – Keep it simple (Don't make me think)
• Remove unnecessary notifications and pop-ups.  Work to reduce information
• Implement time-saving design features to provide maximum value and make the user-journey purposeful
• Focus on common user navigation patterns and context-specific features
Artificial Intelligence
AI integration to track player gaming habits – suggestions tailored for the player
Mobile Gaming
According to GameAnalytics, the number of mobile gamers soared from 1.2 billion to 1.75 billion per month in just the first quarter of 2020, a rise of 46 percent. This meteoric rise won't hold on forever, but you can expect to see more gamers turn to mobile for their fill of fun.
John English of Global Market Advisors had this to summarize: "The possibilities are endless and the power and speed of the mobile are only going to get better. [One day] we will see holographic phones, capable of virtual reality, which will bring sports, esports, and casino gaming to a whole new level. Keep in mind the touchscreen smartphone has only been around since 1992, now we have wearables like watches and headphones that are futuristic. Without doubt, mobile technology in the next ten years will be mind-blowing, with increasing advances in chip technology we may not even need to carry a device."