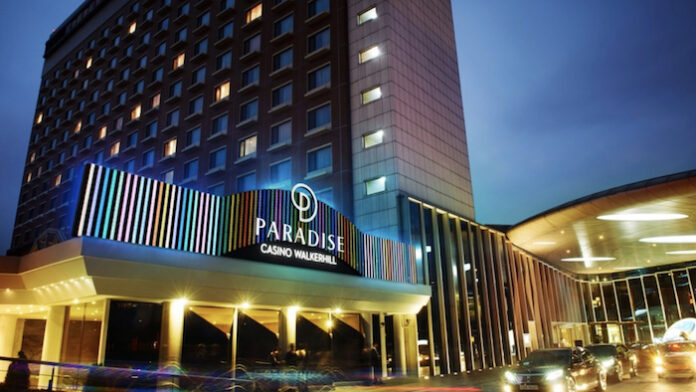 Good morning,
We invite you to have "paradise" on your mind as you launch the new day. First, we present the insights of Paradise Entertainment Chairman and CEO Jay Chun, who outlines the actions his company has taken and how he believes technology will continue to shape the future of the industry. Next, we shift our gaze to Paradise Co. in South Korea, which has turned in another set of worrying sales figures as it struggles with the ongoing impact of the Covid-19 pandemic. Descending only slightly from the heavens, we grapple with Summit Ascent, which is beginning to impress analysts with its potential, including the use of staycations to ride out the current difficulties of international travel. Finally, we end our journey by remaining in snow country, as our AGB Nippon weekly focuses on the latest news about the potential IR bid of Tomakomai, Hokkaido.
First, the news
---
What you need to know
---
Locals seeking staycations are likely to provide strong support for Summit Ascent in the short term until international travel resumes, Citic Securities analysts wrote. Describing the Suncity Holdings-owned company as a "pearl off the shore of Far East Russia," they said local demand has been stronger than ever since the Tigre de Cristal resort reopened on July 15. "As a major player in this new gaming market, we like its fundamentals in all aspects," they wrote. "We believe it is a strong regional play ready to benefit from the surge in staycation demand." 
Paradise Co. has turned in its November sales figures, and they are quite grim. Casino net revenues for the month reached only KRW9.74 billion (US$8.9 million), down 85.4 percent from the previous November's figure. This represents a serious deterioration in performance, as the October figures had been KRW22.36 billion, down "only" 72.2 percent.
Insights
---
DEEP DIVE
Paradise Entertainment, like the majority of the companies in the global gaming industry, has been hit hard by the pandemic, but has taken measures to reduce costs and is counting on technology and new products to help drive the rebound. Chairman and Managing Director Jay Chun outlined to Asia Gaming Brief the actions the company has taken and how he believes technology has, and will continue to shape the future of the industry. 
NIPPON WEEKLY
If an IR is one day built in Tomakomai city, it will certainly be due to the dogged persistence of its municipal government, which has put forward yet another set of proposals to sweeten the pot and to encourage Hokkaido Governor Naomichi Suzuki to change his mind and authorize an IR licensing bid. A closer look, however, shows that there's yet nothing to get too excited about—the same groups that have been putting a hopeful spin on the IR project for years are the very ones taking the latest initiative; and the obstacles that have blocked them have so far shown no indication that they are about to move out of the way.
Supplier Special
---
In Asia's complex and diverse i-gaming landscape, having the right content means business success only if one more key ingredient is included – market knowledge. Solid Gaming may have been focusing on Asia for only 3 years but its penetration amongst operators is surely a testament to its local know-how.
AGB Initiatives
---


MEMBERSHIP | MAGAZINE | ASEAN | CAREERS