Macau legacy gaming operator SJM has confirmed that it suffered a loss of HK$7.79 billion ($993 million) in 2022, an 82.2 percent yearly increase, as it saw a major drop in VIP business and a slowdown in mass, coupled with continued costs and restrictions on entry to Macau due to the pandemic.
In the first full year of operations of the group's flagship Cotai Strip property, SJM Resorts increased its negative adjusted EBITDA to $3.09 billion ($394.27 million), up 95.8 percent yearly, even as its net gaming revenue fell by 36.6 percent yearly – to HK$6.09 billion ($776.05 million). All of its segments recorded negative adjusted property EBITDA during the year.
The group's VIP segment saw the strong impacts of Macau's zero-COVID policy, as well as the government's move to shift operators away from junkets – resulting in a 64.2 percent loss in the sector's revenue, to HK$486 million ($61.91 million).
The mass market saw a similar downturn, but less accentuated – down 34.5 percent to HKD5.53 billion ($707.39 million) – despite the group stating it had a 19.8 percent share of Macau's mass market table gross gaming revenue.
SJM estimated its total Macau GGR share at 15.8 percent, with just 4.9 percent of VIP GGR.
Sluggish ramp-up at Grand Lisboa Palace
During the year, the group saw a 129.1 percent increase in its adjusted property EBITDA loss from Grand Lisboa Palace, totaling HKD969 million ($123.44 million).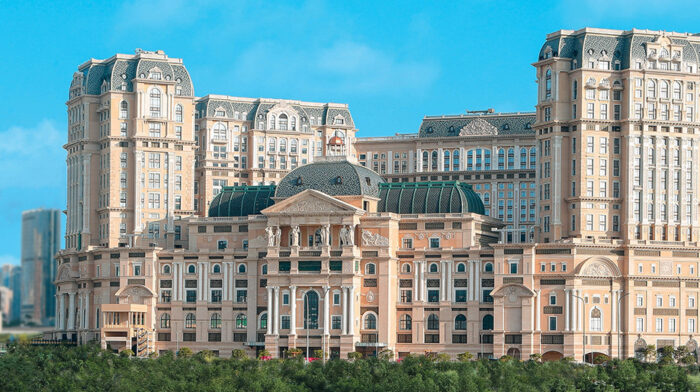 While the property's gross gaming revenues increased 73 percent yearly, to HKD346 million ($44.08 million), the property was open for a full half-year longer in 2022 than in the previous year.
Mass market GGR made up the majority, at HK$309 million ($39.36 million), up 81.8 percent yearly, with no VIP revenue from the property accounted for during the year.
The group also saw a slowdown in visitation, with the occupancy rate falling 16.5 percentage points, to 32.2 percent for the full year. However, non-gaming revenue at the property increased to HK$341 million, a 100 percent yearly gain.
The group estimates that its total construction cost for its flagship property has already amounted to HK$39 billion ($4.83 billion).
Grand Lisboa
The group's Macau property – the Grand Lisboa – saw a 50.4 percent drop in yearly GGR, to HK$1.06 billion ($135.92 million), as mass market revenue fell 44.9 percent, to HK$700 million ($89.17 million).
VIP revenue dropped by 63.6 percent yearly, to HK$252 million ($32.1 million), with VIP chip sales declining 68 percent, to HK$7.22 billion ($920.64 million).
During the year hotel occupancy was just 46.2 percent, a 12.6 percentage point fall, with non-gaming revenues down 22.3 percent, to HK$170 million ($21.66 million).
The figures led to negative adjusted property EBITDA of $758 million ($96.56 million), up 45.2 percent yearly.
Satellite and self-promoted casinos
Between 2021 and 2022, SJM saw its satellite casino operations reduced from 14 properties to nine, with a subsequent drop of 41.9 percent in GGR from the operations, to HK$3.78 billion ($482.55 million).
GGR was mainly derived from the mass market, at HK$3.42 billion ($436.69 million), down 39.8 percent, while VIP fell to HK$236 million ($30.06 million) – down 64.3 percent.
The group's self-promoted casinos brought in HK$1.25 billion in GGR during the period – entirely from mass and slots, as VIP revenue was nil during the year.
Mass totaled HK$1.11 billion ($142.17 million), down 16.3 percent, while slots were only down 6.1 percent – at HK$138 million ($17.58 million).
Adjusted property EBITDA for satellite casinos was negative HK$635 million ($80.89 million) in 2022 (a near 700-percent increase), while that of self-promoted casinos was negative HK$474 million ($60.38 million), a slight improvement from 2021.
Optimism about the future
The group expressed an optimistic tone about 2023, as its new 10-year gaming concession came into effect, with Chairman Daisy Ho noting "unwavering confidence in the future of Macau".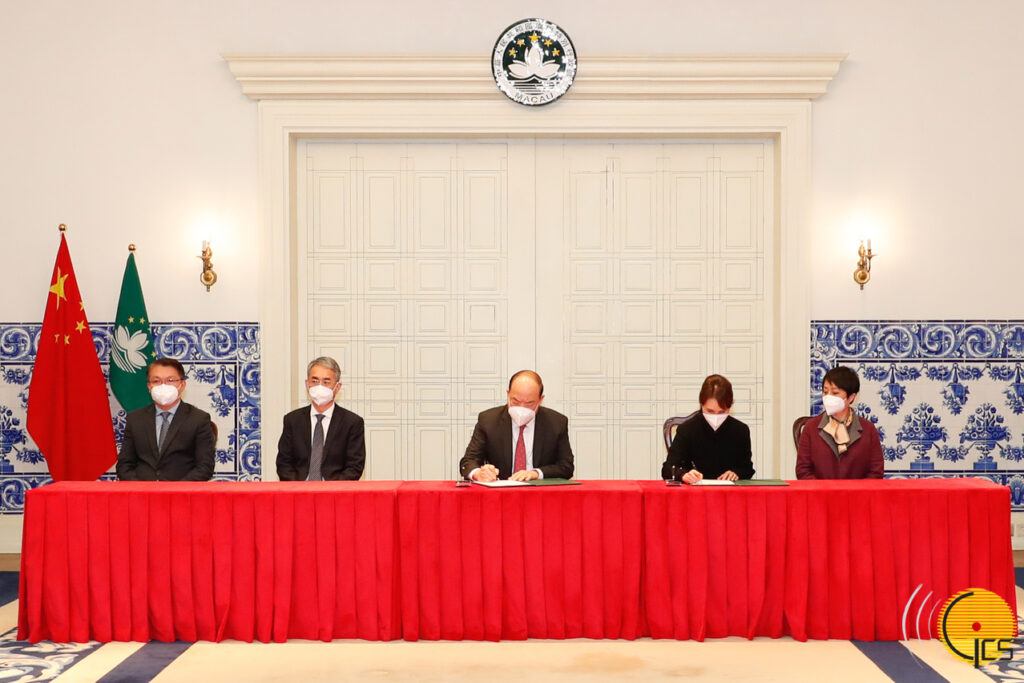 This is noted by the group's MOP14.03 billion ($1.73 billion) investment pledge over the 10-year period, with MOP12 billion ($1.49 billion) going into non-gaming and "expanding international tourism".
The Chairman notes that SJM "experienced an encouraging recovery in tourist visitation and patronage unleashed from latent demand, particularly over the Chinese New Year" and notes that "The Grand Lisboa Palace will go on to launch new attractions in 2023".
These are expected to "achieve a further uptick in profitability driven by synergy and cross promotions".
The group notes that it will 'remain focused principally on Macau' but that it would be 'selectively considering opportunities for future expansion in the Asian region'.
Outstanding loans and bonds
As of the end of the year, the group had a total of HK$18.97 billion ($2.41 billion) in outstanding bank loans, with another loan from its holding company totaling HK$2 billion ($255.67 million). Total senior notes and convertible bonds at year-end totaled HK$10.79 billion ($1.37 billion).
Some 36 percent of the group's borrowings come due within two to five years, while 2 percent come due this year and another 3 percent come due in one to two years.
Another 59 percent come due after five years.