Vietnam is one of Asia's gaming jurisdictions tipped for a strong recovery, with its borders officially reopening for tourism from mid-March and its pre-pandemic visa systems restored.
Visitors will be required to have a negative PCR test 72-hours prior to departure, but won't need to quarantine on arrival. They will have to self-health monitor for ten days and report any Covid-type symptoms.
Tourists from 80 countries will also now be able to apply for an e-visa for a period of 30 days, normalizing its entry protocols. The country currently has nine casinos, with all but one of those reliant on foreign tourism inflows. Prior to the Covid crisis, Vietnam welcomed 18 million tourists, though that number slumped to just 157,000 foreign arrivals in 2021 due to border closures.
International flight connectivity is also improving. As of mid-March, it had resumed direct flights to several destinations such as the US, Singapore, Thailand, the UK, and Australia, according to a note from law firm Dezan Shira.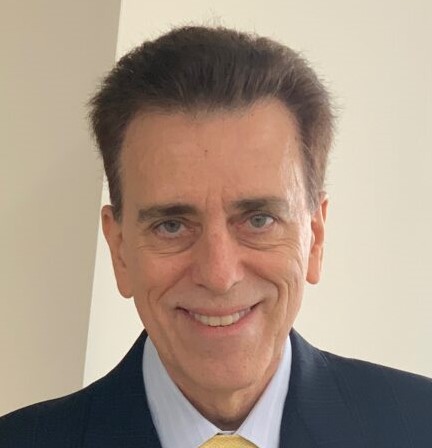 Industry veteran Dennis Andreaci says Vietnam is one of his top picks in the region.
"You have Ho Tram, you have HOIANA, and you have Corona Resort and Casino. Ho Tram has been there a while but they've just opened up the Intercontinental and the Holiday Inn making this a large comprehensive integrated resort. HOIANA and Corona just started to get going when Covid hit and I believe these two will really hit it off big as Vietnam now starts to open up from Covid."
"So I see these three major IRs leading the way in Vietnam and I am very bullish on Vietnam."
Andreaci was referring to the newly built HOIANA, which is partly owned by Hong Kong's Suncity Group Holdings and which held a soft opening in 2021. The Corona Resort & Casino is on an island in the south of the country and is the only one where locals can gamble, while the Intercontinental Ho Tram is on the coast about two and a half hours drive from Ho Chi Minh City. It was the first of Vietnam's large-scale casino resorts to open.
"Those Vietnam integrated resorts we mentioned are all on the coast, so there are beaches, Ho Tram has world-class golf, on the beach and close to Ho Chi Minh City. Corona is located on a stunning tropical island and HOIANA is located in a very historical part of Vietnam, so they all have something unique to offer."
Vietnam has taken a conservative approach to opening up to casinos, compared with the relative free-for-all seen in neighboring Cambodia. However, it is open to expansion and recently announced two new projects, both of which will be permitted to have a locals license.
In its 2017 gaming decree, Hanoi established a pilot program allowing two casinos to accept Vietnamese players on a three-year trial basis. Last month, the Ministry of Finance said the program would be extended for a further two years to allow more time to assess the impact of local gaming and would be extended to a further two casinos.
However, this move shouldn't be viewed as a precursor to any further imminent easing for locals in the country, warns Ben Lee, managing partner of IGamiX Management & Consulting.
He said the license was more likely a reward for the country's biggest property developers, which have been willing to make major investments to open up tourism in less well developed areas of the country.
The two properties to be added to the scheme are Sun Group's Sun World Ba Na Hills, and a new development from VinPearl on Hon Tre Island in Nha Trang. Both of the local developers were given the go ahead under the original scheme for two of their other developments.
Sun Group is developing a large-scale resort in Van Don in the far north of the country, which is still under construction. Spread over 2,000 hectares, it will feature a golf course and a world-standard horse race track, as well as retail, apartments and exhibition areas.
The group has also worked to develop infrastructure in the area, which will improve access to Halong Bay, which is a UNESCO Heritage site. It invested VND20 trillion ($870 million) in developing Van Don International Airport, Halong International Cruise Port, and the Halong-Van Don Highway.
Work on the Van Don project has resumed post-Covid, though the timetable for opening is unclear.
Sun World Ba Na Hills is an existing French-themed resort in the mountains above Da Nang, which currently does not have a casino. The resort is close to the Ba Na Hills Golf Club, which was named as best in Asia in 2021 and the iconic Hands of God, a bridge held over the treetops by a pair of giant hands, which has become an instagram must.
Vinpearl, which is the hospitality and leisure arm of the sprawling Vingroup conglomerate, has been given the possibility of a locals license for its planned $2.2 billion integrated resort on Hon Tre Island, Nha Trang City in Khanh Hoa Province.
Vinpearl is the developer of the Corona Resort. This new resort would initially include a casino, a five-star 1,200 room hotel, a convention center, and a transportation system that may include cable cars and waterways. The casino would have about 200 gaming tables and 2,000 electronic gaming machines.
---
HOIANA appoints new chief marketing officer
HOIANA has appointed Jit Ng as chief marketing officer to help the resort expand in new and existing markets Ng will report to Steve Wolstenholme, president and CEO of HOIANA.
He will be responsible for strategic planning, creative development and execution for marketing. "It's my belief that the role of a CMO is to set the growth trajectory for the brand, with a clear vision for the brand's future and to then coach the right talents to bring our vision to life, ultimately achieving all our growth plans," he said.
Jit Ng has 25 years of experience in leading teams and developing data-driven insights to drive brand growth. His past experience includes a senior role in marketing at Macau's Galaxy Entertainment Group, as well as marketing agencies in Mainland China.
"We are excited to have Jit leading the marketing team here in Vietnam," said Wolstenholme. "I'm certain with his wealth of experience, he would be able to bring a new perspective in luxury marketing and deliver our brand vision. He has arrived at an opportune time as the country is reopening to international tourists and we are gearing ourselves to welcome them."
---
Quang Nam province eyes 4.2m tourist
Quang Nam province, which is home to the HOIANA Resort, is hosting National Tourism Year, which it forecasts will attract 4.2 million visitors. According to local media reports, the province will organize 62 events during the year and it expects to generate some VND6,000 billion ($263 million) in revenue.
The government of Vietnam will fully open the borders to international travel from March 15 and Quang Nam expects about 1.7 million of its arrivals to be from overseas. Locals are not permitted to gamble in Vietnam's casinos. Prior to Covid, the province had 7.6 million arrivals, generating about VND14,000 billion. Of the total 4.6 million were from overseas.