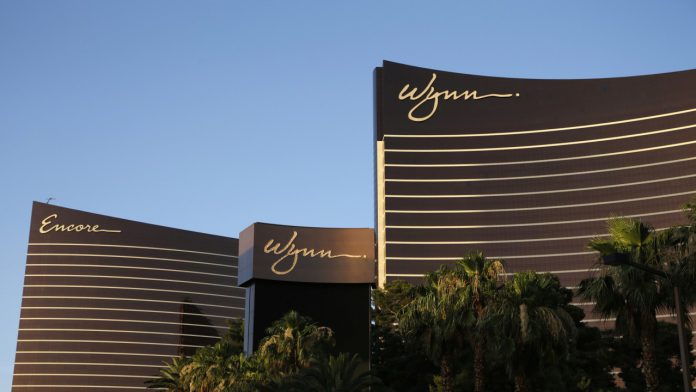 Wynn Resorts stock is currently being deemed 'too risky' compared to other alternatives, according to an analyst, as the group's financial results improved compared to 2022 but did not yet return to pre-COVID levels.
Analyst Patrick Doyle notes that the company's stock has fallen by 6.3 percent over the past two months, however 'there's much to like in the financials'.
The main issue, points out the analyst, is that its casino segment 'has still not recovered to pre-pandemic levels' – with Doyle noting that the segment makes up just 56 percent of its revenue, compared to 70 percent in 2019.
'Any percentage drop in this revenue will have an outsized impact on total operations,' he notes.
Despite the slow ramp-up, expectations are for Wynn to see casino revenues to return to par by 'early 2024'.
However, compared to other stocks, Doyle notes that investors 'could take on far less risk to generate much greater levels of cash flow' with other stocks.
The analyst notes that 'the market is currently forecasting a growth rate of about 5 percent for Wynn going forward', which he notes is 'pretty optimistic'.
Wynn's Macau operations booked a second half profit of $11.6 million, with revenue topping $1.05 billion – given strong contributions from its flagship Cotai property Wynn Palace.
The group has also had all eyes upon it as it pushes for an industry-first casino license in the UAE, with plans for a multi-billion-dollar IR in Raz Al-Khaimah.