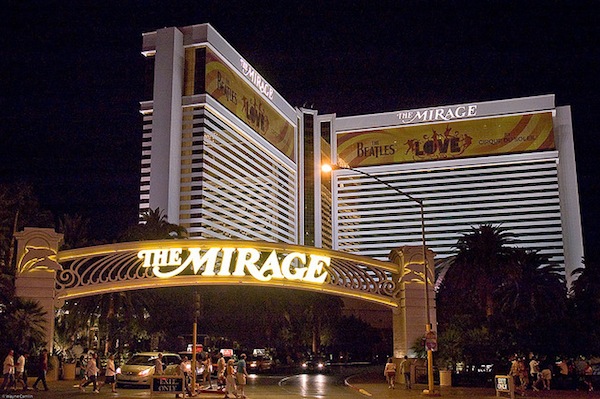 MGM Resorts has put its iconic Mirage casino up for sale to reduce its exposure to Las Vegas after buying the Cosmopolitan and 50 percent of City Center earlier this year.
In an earnings call with investors after its 3Q21 results, CEO Bill Hornbuckle said the Mirage was in the centre of the Strip and built to last. The company is divesting the operations and not the real estate, which is owned by MGM Growth Properties.
"But as we look at capital allocation and we looked at the notion of diversification. We have enough of Las Vegas."
Bernstein Research said the sale would be a good thing. The property had $150 million of EBITDAR in 2019 and therefore a sale price of $600 million would be conservative the firm said, adding that management had given no guidance on timing or price.
"The property is not adjacent to any other MGM properties and needs capital investment to stay competitive," the note said. "MGM has other uses for its capital and is looking to reduce slightly its LV Strip exposure during a good valuation period."
MGM has put a key focus on building its digital assets. Bernstein said BetMGM, its joint venture with Entain, was the market leader in the combined sports betting and igaming market in the U.S. with a 23 percent share.
It's not the only major operator to downsize its operations in the city. Las Vegas Sands last year announced it was selling off all of its operations, while Caesars Entertainment also plans to sell off one of its Strip assets.
Hornbuckle also stressed that he expects MGM China to retain its license in the upcoming license retender in Macau.