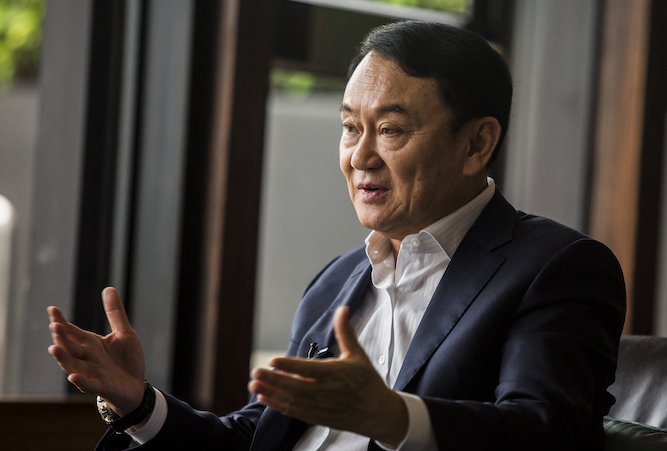 Former Thai Prime Minister Thaksin Shinawatra says that he plans to return to the country by July, which would still be under the term of the military-led government that led to his ousting and self-imposed exile.
The July return would come after the upcoming May 14th elections, which could see a major shift away from the military-led group which has led the country since a coup in 2006.
The 73-year-old in 2003 had proposed legalizing casinos and setting up entertainment complexes similar to those of Las Vegas, after Macau liberalized gaming and was starting to see the boosts integrated resort-style gaming could bring to tourism.
The timeline proposed at the time by the former PM for setting up the casino complexes, three years, was interrupted by his ousting in 2006, but the government had already begun feeling out investors for the proposed entertainment complexes "involving billions of baht," Shinawatra said at the time.
Thaksin Shinawatra would still face corruption charges upon his return to the country, which he has dodged by being in exile for over a decade.
The former PM's youngest daughter, Paetongtarn, is also fronting the Pheu Thai party, the opposition group leading in many opinion polls ahead of Sunday's elections and a strong contender to select the next Prime Minister.
Paetongtarn is widely regarded as the favorite among the opposition party's leaders to garner the most votes for the PM role, one formerly held by both her father and aunt – Yingluck Shinawatra, Thailand's first female prime minister. Yingluck was ousted in a military coup led by incumbent Prime Minister Prayuth Chan-ocha in 2014 after just three years in the role and amongst months of street protests against her government. Thaksin also went into exile following the coup after facing charges of up to 10 years in jail levelled over a rice subsidy plan.
While the elections themselves are divisive –many support the Shinawatra political legacy, while concerns over further protesting or coup attempts are at the forefront – the political shift is unlikely to destabilize the nation's pathway to legalizing casinos, given its bipartisan support and a possible nod from the nation's King.
But any moves on casino legislation are likely to wait until after a new Prime Minister is sworn in, likely to take place in August.