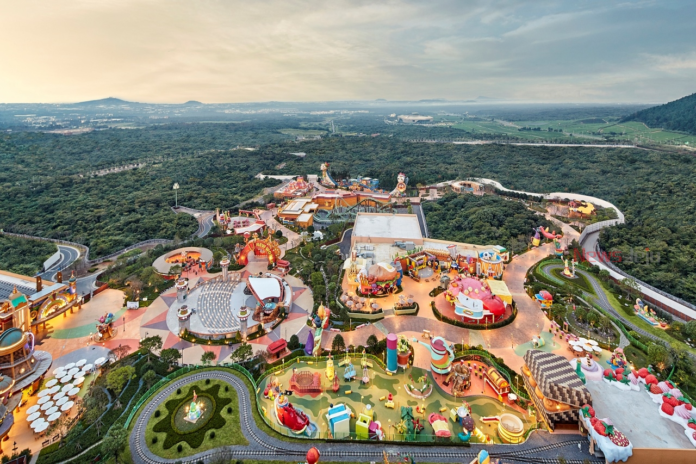 South Korean gaming operator Shin Hwa World has announced that it was successful in narrowing its loss for last year, registering a HK$216.91 million ($27.63 million) loss, as compared to a HK$1.05 billion ($134.4 million) loss in 2021.
The figure is near-80 percent reduction, in line with previous estimates that it would cut its loss by between 65 and 85 percent.
While the turnaround was impressive, revenue failed to rise significantly on a yearly basis, topping HK$1.38 billion ($175.8 million), compared to HK1.34 billion ($170.7 million) in 2021.
The group attributes the uptick 'to the steady growth of domestic consumption in our Jeju Shinhwa World' property, which led to strong results in its Integrated Resort segment.
The non-gaming revenue generated during the period was up 6 percent – to HK$1.34 billion, however gaming revenue halved, to HK$46.12 million ($5.88 million).
The group's integrated resort segment saw a 10 percent increase in revenue – mostly from 'hotels, MICE events, F&B services, attraction theme parks, water park and merchandise sales as well as leases of retail space', however it still recorded a loss of HK$154.12 million ($19.63 million) a substantial decrease from the previous year).
The gaming business – totaling 150 tables, 210 slots and ETGs 'not only faced the drop of foreigner visitation […] but also the competition from other casinos'- registering revenue of HK$46.12 million and a segment loss of HK$173.96 million (22.16 million).
The group is not recommending a dividend for 2022.
Philippines aspirations
Shin Hwa notes that it has 'yet to identify another suitable lease of land to develop an integrated resort in the Philippines for satisfying the requirements of the provisional license during the year'.
The group has been granted an extension on the license and it 'will continue to negotiate with PAGCOR for a mutually acceptable solution'.
Shin Hwa, formerly known as Landing International, had initially intended to open a 1,500-room, casino and indoor water-park property in Paranaque City, breaking ground on the $1.5 billion property in 2018 before then-president Rodrigo Duterte fired the entire board of Landing's local partner and declaring the land lease void.
Jeju build-out
Plans to construct a new hotel in Jeju Shinhwa World were suspended in 2022, and the group attempted to switch the project to property development, with a 'further residential development in zone R,' for which construction 'is expected to be commenced in 2023 and to be completed in 2024'.
The group notes it will decide 'if and when […] to resume construction of a new hotel within Jeju Shinhwa World' and adjust internal financing and funding needs appropriately.
'Cash Incident'
The group also notes that an investigation into some HK$103.71 million ($13.21 million) in missing funds from its property is ongoing, but that some HK$82.89 million ($10.56 million) in cash found is being 'retained by the Jeju Police until the investigation is complete'. The cash is deemed to be 'part of the amount of the Group missed as a result of the Cash Incident'.
The group notes that 'none of the suspect(s) is or is related to, any director of the Company'.