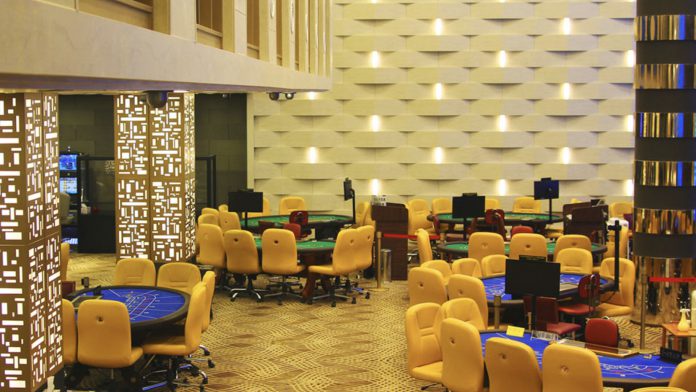 Hong Kong-listed New Silkroad Culturaltainment, which operates the MegaLuck Casino at Jeju's KAL Hotel, has described the ongoing impact of the Covid pandemic as being "arduous."
In its business review for the year 2020, the firm noted in regard to its Jeju casino, "operation at the entertainment venue has been suspended temporarily for most of the time in the last year in order to cope with the epidemic prevention measures of the local government. If the epidemic is not brought under control this year, the business prospect in South Korea is arduous."
The revenue figures reflect the dire reality. For the entire year, the firm's South Korea income amounted to only HK$391,000 (US$51,000), down 99.5 percent from the previous year.
The Jeju Tourism Association reported earlier this month that the number of foreign tourists who visited Jeju from February to December last year when the Covid pandemic started was down 95.8 percent year-on-year.
Among Jeju's eight foreigner-only casinos, half of them, including MegaLuck, have chosen to close their doors, while the other half continue to operate in spite of the very few customers that they can expect.
It remains unclear when foreign tourists can be expected to return in significant numbers to Jeju, but the immediate prospects do not appear to be particularly bright.