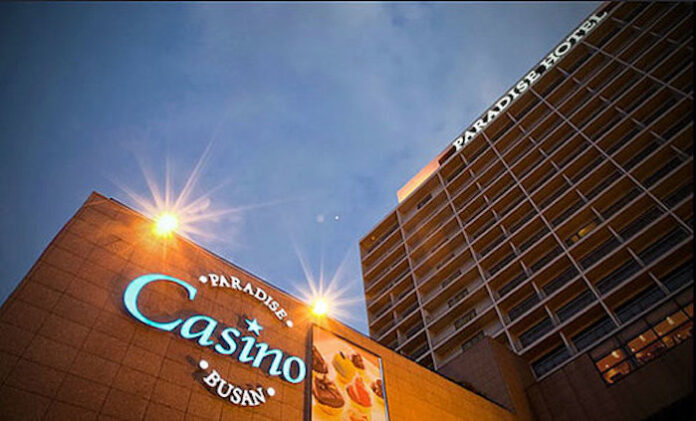 Paradise Co. has reported its fourth quarter and full year financial results for the year 2020, recording full year net losses on its controlling interest of KRW109.8 billion (US$97.8 million).
Annual sales at Paradise came in at KRW454.4 billion, which represented a 53.6 percent fall from the previous year, before the onset of the pandemic.
The October-December period was, by a large margin, the worst quarter for the company within the pandemic year. Net losses on its controlling interest rose to KRW59.2 billion. Although all four quarters in 2020 produced losses for Paradise, more than half of the total came in Q4 alone.
The Korean media has suggested that the firm has been facing cash flow problems in spite of its efforts to reduce staff and other expenses.
The latest in such reports points out that the firm has begun liquidating some assets, beginning with an idle property near the Paradise Busan facility.
According to this report, Paradise is in negotiations with a property development firm called Hanyang for a price in the neighborhood of KRW160 billion.
Paradise Co. operates four foreigner-only casino properties in South Korea: Paradise City in Incheon; Walkerhill in Seoul; Paradise Busan; and the Jeju Grand.