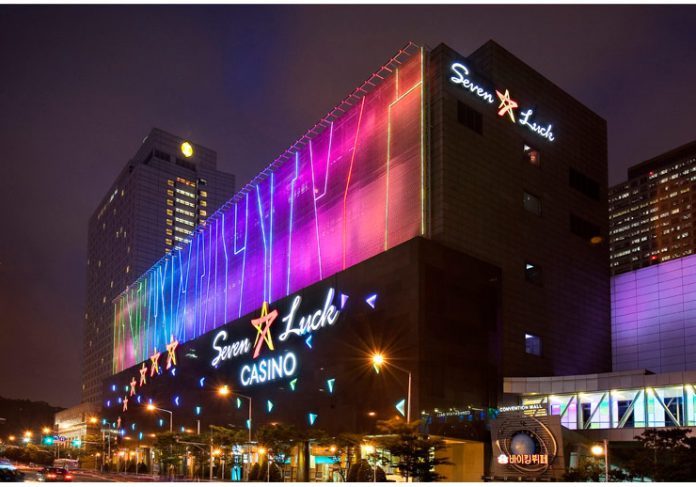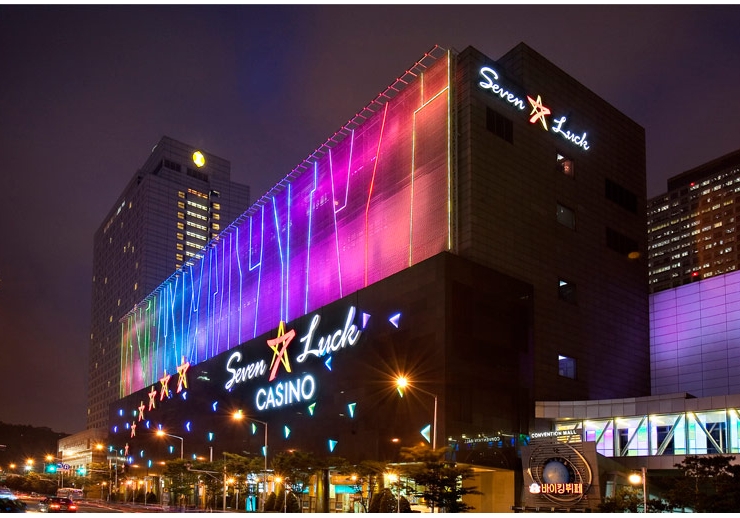 The introduction of proxy betting would be a major boost for South Korea's struggling foreigner-only casinos, although it's unclear how much political support there would be for such a move, a leading industry consultant says.
"Foreigner-only casinos are languishing," said Ben Lee, managing partner at iGamiX Management & Consulting. "It's a world of hurt and it's likely to go on for several more years."
"Proxy betting could be a boon," he said.
South Korea's foreigner-only casinos were under pressure even before Covid forced the closure of the country's borders. As a key U.S. ally in Asia/Pacific, South Korea has been caught in the crossfire of tensions between Beijing and Washington.
In 2017, China banned its nationals from visiting South Korea in retaliation for Seoul's deployment of the U.S.Terminal High Altitude Area Defense (THAAD) missile system. Although travel has resumed, the permission for group tours has never been officially reinstated and Lee expects China to keep up the pressure on its neighbour.
According to Korean media reports, the government is discussing the potential introduction of some form of remote gaming that would target foreign VIP clients.
New Daily specified VIP customers would be able to play games remotely through an agent at the casino – a practice known as proxy betting.
Lee Sang-heon, a member of the National Assembly Culture, Sports and Tourism Committee, and the Democratic Party of Korea, proposed a "Partial Amendment to the Tourism Promotion Act" earlier this year to allow "non-face-to-face" casino services, the report said.
The proposal comes amidst concern about slumping revenue at the 17 foreigner-only properties and the resulting loss of employment.
According to figures from the Korea Casino Association, sales fell 73 percent last year to KRW336.5 billion ($286.6 million), with the loss of 936 jobs in the sector.
The situation has shown little improvement this year, with the borders still mostly closed to international travel. The holiday island of Jeju, where casinos have proliferated in recent years to target Chinese tourists, has been particularly hard hit.
The Jeju Tourism Service Union on Tuesday this week held a press conference in front of the Jeju Provincial Office urging the Shinhwa World Casino, owned by Landing International, to stop the mass layoff of its casino workers.
The union alleges that the casino's management has been pushing its workers for voluntary retirement, with 100 workers taking up the company's offer.
Lee said the big question will be whether the loss of tax revenue and jobs from the gaming industry will be enough to outweigh the government's sensitivities to strong anti-gambling sentiment in the country.
Koreans are banned from gambling at home, apart from in Kangwon Land, which was granted special dispensation to help boost the local economy after the closure of the region's coal mines.
In addition, it's also illegal for Koreans to gamble overseas and they can be prosecuted under Korean law if they are caught doing so. In August this year, former K-Pop star Seungri was jailed for three years for gambling in casinos in Las Vegas and arranging prostitution services.
According to the New Daily report, one of the main concerns about the proxy betting proposal is that Koreans will find a way to bypass systems designed to block their access to such services.
The government would also have to address the issue of creating further friction with China. In August last year, Beijing said it had created a blacklist of countries thought to be targeting its nationals for gambling purposes. That list has been expanded twice, although the jurisdictions have not been named.
"We believe South Korea is one of the countries on China's blacklist," Lee said.
As a result, the outlook for South Korea's casino sector is fairly gloomy even when international travel does resume, so proxy betting would be a welcome addition to their services.